IFAN Financial, Inc. (IFAN) Technologies


Post# of 36
Posted On: 04/07/2015 6:05:57 PM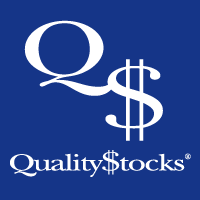 IFAN Financial, Inc. (IFAN) Technologies on Pace with Evolving Commerce Trends
IFAN Financial is among innovative players with a knack for recognizing 21st Century payment trends and developing progressive technologies to stay ahead of the curve. Working through its wholly owned subsidiaries, iPIN Technologies and Mobicash America, IFAN is building a portfolio of convenience- and security-centric technologies that enhance and enable payments via mobile phone, tablet, or computer and peer-to-peer cash transfers.
Participating in what it calls the information and communication (ICT) market, iPIN Technologies is currently beta testing its new method of online selling through debit card payments and processing. iPIN's technology is a debit card-sized device that attaches to any smartphone, tablet or computer through the headphone jack and converts the device into a consumer PIN debit, same-as-cash payment solution.
Using the iPIN Debit app, transactions are processed through the private and secure iPIN Technologies Network. The merchants never have access to the users' banking information, eliminating the threat of information theft. Not only does the technology safeguard consumer data, it also provides a heightened level of convenience for consumers shopping on-the-go. iPIN is expected to roll-out sometime this quarter.
Mobicash America's platform product, Quidme, utilizes the text messaging function of a smartphone, allowing the technology to operate on almost any phone or network with or without data service. Quidme platform enables users to pay bills, purchase goods and services, and to send money to friends and relatives located locally or internationally via simple text message.
The market opportunity in this sense is remarkable. America is increasingly diverse in its population. As a result, remittance flows to developing countries have more than quadrupled since the year 2000. The World Bank estimates that remittances sent in 2014 totaled $582 billion, providing the largest source of foreign exchange for many countries, especially those afflicted by poverty, disaster or conflict.
As IFAN continues to advance its iPIN and Quidme technologies, the company is pursuing additional opportunities to expand its product portfolio and meet the evolving demands for consumer/merchant convenience, speed and security within mobile and online commerce.
For more information visit
http://ifanfinancial.com
Please see disclaimer on the QualityStocks website:
http://Disclaimer.QualityStocks.com

(0)

(0)
---