Consorteum Holdings, Inc. (CSRH)


Post# of 36
Posted On: 04/07/2015 6:03:15 PM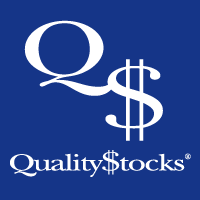 Consorteum Holdings, Inc. (CSRH) – Offering Innovation with Specification
Consorteum Holdings is an international transaction management and mobile solutions provider. A development-stage Canadian company, Consorteum operates as a technology and services aggregator catering to the needs of a diverse clientele. The company develops its end-to-end, turn-key card and payment transaction processing solutions by leveraging a variety of products and services and relying on its management team's extensive knowledge of the global payments and transaction industry.
Since its founding in 2011, Consorteum has focused on marketing and licensing mobile software around the globe. By utilizing the most technologically-advanced solutions available, the company has been able to create personalized programs that allow for increased flexibility, resulting in the faster, smarter implementation of the offered technology, incredibly competitive pricing and the promise of new income streams.
Consorteum benefits from the business of a variety of clients who count on the company's close attention to program documentation. In turn, Consorteum backs its innovative efforts with specification, providing fast, mobile solutions that help brands expand their presence onto the digital space – a present-day necessity seeing as online is where millions look to shop and buy nowadays.
The Consorteum team is aware of the complexities involved in delivering digital media content across mobile devices, and its solutions address the issues created by differing operating systems, user interfaces, and form factors which can create obstacles to the easy launch of commercial initiatives. The company's mobile offerings combine a hybrid mobile application with a thin client server platform, allowing it to deliver thin client applications across mobile devices. Consorteum provides this hybrid solution via a subsidiary, ThreeFiftyNine, which has developed a Universal Mobile Interface (UMI) that comes equipped with advanced security functions, including geo-location technologies, and supports thousands of different mobile handsets and tablets.
Consorteum has specifically designed its mobile initiatives to create recurring transactions in the future. Since its founding, the company has worked on building relationships and developing licensing agreements that will allow it to take center stage in emerging markets, including the mobile gaming sector. By specializing in delivering mobile content, mobile payment solutions and products through license agreements, on-deck partnerships and joint venture revenue sharing arrangements, the company is setting itself up to benefit from multiple business verticals.
For more information, visit www.consorteum.com
Please see disclaimer on the QualityStocks website:
http://Disclaimer.QualityStocks.com

(0)

(0)
---