Resort Savers, Inc. (RSSV) Continues Growing Portf


Post# of 13
Posted On: 03/19/2015 5:21:11 PM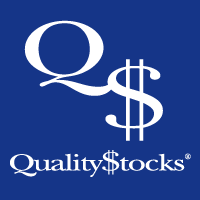 Resort Savers, Inc. (RSSV) Continues Growing Portfolio of Environmental & Efficiency-Focused Solutions for Petroleum Recovery & Refinery Industries

Resort Savers is rapidly positioning itself to capture substantial market share in China's government-mandated campaign to clean up the petroleum industry and solve the problems of increasing environmental pollution. The $2 million, 20% acquisition of Texas-based Worx America in February of 2015, which is a developer of proprietary environmental engineering technologies geared towards the energy sector, including sophisticated industrial robotics designed to safely and efficiently remove the need for human labor in hazardous environments, is the latest example of the company's continuing mission to deliver cutting-edge solutions for China's oil and refinery market, as well as the broader global market. Given that the keynote for this year's China Assembly Conference at the Ritz Carlton Hotel in Beijing this September, put on by the most senior and influential network of oil and gas executives in the world, the Oil Council, is New Energy and Environmental Policy/Regulation to Encourage Further Investment into China's Oil and Gas Industry, a great deal of industry focus in coming years is shifting to the environmental cleanup and protection sector.
China's refining sector is currently dominated by the two big national oil companies, Sinopec and China National Petroleum Corp. (CNPC), collectively accounting for over 70% of capacity, so it is no surprise that the Xi Jinping administration's recent moves to clean up the sector have been seen by companies like RSSV as huge opportunities for growth. Resort Savers is eyeing this sizeable market, which is set to grow at around 15% per year, as well as the broader petroleum recovery industry, for areas where their acquired and/or licensed technologies and solutions can be readily distributed and marketed. Given the top-down nature of new technology adoption within the Chinese national oil company (NOC) and state-owned enterprise (SOE) dominated sectors of petroleum recovery and refining, the opportunity for Resort Savers' technologies could be enormous if they are chosen to fill vital roles.
China is the number two fuel consumer behind the U.S. globally and added some 723k bbls/day of processing within the last four years alone according to Shanghai-based consultant firm ICIS-C1 Energy. The country is expected to add another 500k bbls/day of capacity this year, topping up overall output to around 14 million bbls/day total according to CNPC (78% of current U.S. capacity according to Bloomberg), with another 602k bbls/day to be added during 2016, or roughly as much as the capacity from the largest refining complex in the U.S. each year.
The recent reception by Worx America of a provisional utility patent on a new blow out preventer (BOP) and BOP seal testing system, which includes improvements to the system's electronic sensing capabilities, its high-speed motion controller and optimizations to the thermal transfer components, as well as the system's proprietary software, further enhances the company's already solid footing in the petroleum recovery and refining sectors. Work on the testing system stretches back several years and a considerable amount of R&D has already gone into this ingenious solution, which is controlled and monitored by a touchscreen interface from inside a control room at the well site, meaning workers can fully evaluate BOP safety without being placed in harm's way. BOPs are crucial parts of oilfield operations and so it is extremely important to fully test the seals ahead of time, in order to make sure they don't fail when in use and the Worx America BOP testing system should see significant traction as onshore and offshore enhanced oil recovery technologies continue to proliferate.
Another of the efficient robotic solutions developed by Worx America is their computer-controlled tank cleaning system designed initially for the petrochemical industry, but suitable for handling a wide variety of above and underground storage tanks, railcars, trucks, roll-off and tanker trailers, as well as standard ISO tanks. This brilliant little robotic system can connect snugly to nearly any container opening and is fully programmable to suit the individual needs of any given client, no matter what the size of their container, tank or vessel is, and it is powered by a mix of hydraulics, nitrogen and explosion-proof electrical components, making it ideal for use in hazardous petrochemical industry and similar applications. This robotic cleaner is ideal for scouring out oil tanks and can be used to economically recover clean oil from waste sludge, directly translating into improved profit margins and overall operational efficiency, making the system a shoe-in for adoption by Chinese NOCs and SOEs who are looking to clean up their act and improve performance at the same time, as demanded by increasingly strict government regulations.
Worx America also develops and produces industrial control panels, advanced hydraulic power units and enhanced motion control solutions for clients throughout the Gulf Coast, and the company even specializes in upgrading legacy industrial system with newly fabricated automation components. In addition to providing comprehensive technical support to its clients in the petroleum industry throughout the Gulf Coast deposits, Worx America also maintains a 6k square foot sales, service and production facility in the heart of Houston.
Learn more about the company by visiting www.resortsaversinc.com and www.worxamerica.com
Please see disclaimer on the QualityStocks website:
http://Disclaimer.QualityStocks.com

(0)

(0)
Resort Savers Inc (RSSV) Stock Research Links



---