Falcon Crest Energy (FCEN) Business Model Strategi


Post# of 13
Posted On: 03/11/2015 5:48:08 PM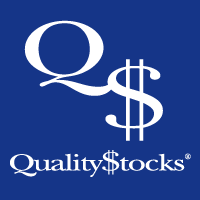 Falcon Crest Energy (FCEN) Business Model Strategically Working through Volatile Price Period for Oil and Gas
Falcon Crest Energy, a development stage oil and gas exploration and production company, has a clear cut strategy for maneuvering through a volatile period in the energy sector and leverages the Rocky Ford Field in Crook County, Wyoming, for home field advantage.
Through its agreement to lease federal lands from the United States Bureau of Land Management in the fall of last year, FCEN kept a 75% working interest in 585 acres in Rocky Ford Field in the northeast corner of the state, but turned the remaining working interest holders into a royalty position.
Chief Executive Officer, Patrick Johnson, commented, "Having a 100% working interest in the land package gives us maximum flexibility in terms of exploring and developing the project. We are just finishing up our exploration plan and hope to be making some announcements in this regard in the very near future. What makes this play particularly attractive is that the drilling depths on this play are shallow (less than 300M) making it very low cost to both explore and develop. We believe we can do very well even at $50 oil, and believe the markets will soon be turning to these kinds of conventional non-shale, non-fracking opportunities."
With the decline in oil prices recently, supply is clearly outpacing demand around the world. As prices begin to tickle record lows, conventional non-shale, non-fracking plays are expected to make a comeback as companies work to meet requisite production cost goals. Falcon Crest's working interest in Crook County, Wyoming, has keenly positioned itself to capitalize on what could turn out to be a paradigm shift in how oil is produced around the world for decades to come.
Falcon Crest Energy is focused on developing properties in the US and Canada. The company, by design, works at minimizing the risk of exploration through development of proved petroleum reserves. In addition, FCEN plans to maximize profit through strategic acquisitions of selected oil and gas properties. With technological advances in oil and gas production, FCEN endeavors to increase production levels and generate predictable, sustainable value for shareholders.
For more information on the company, visit www.FalconCrestEnergy.com.
Please see disclaimer on the QualityStocks website:
http://Disclaimer.QualityStocks.com

(0)

(0)
Resort Savers Inc (RSSV) Stock Research Links



---