Resort Savers, Inc. (RSSV) Announces $2M LOI to Ac


Post# of 13
Posted On: 02/03/2015 5:42:31 PM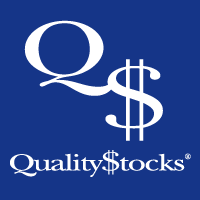 Resort Savers, Inc. (RSSV) Announces $2M LOI to Acquire 20% Interest in Worx America, Inc.
Resort Savers, an energy services and technology licensing, marketing and distribution firm in China, has secured a US$2 million letter-of-intent equity investment to acquire a minority interest in Houston, Texas-based environmental engineering company, Worx America, Inc.
Upon completion of this equity transaction, RSSV will own 20% of Worx worldwide operations and exclusive China marketing and installation rights for Worx's proprietary technologies, engineering and petroleum industry robotics.
Worx's line of automated robotic systems reduce tank cleaning time by more than 70% and can recover 50% clean oil from waste sludge. The company's diagnostic abilities and a diversified line of patent products are applicable for oil tank, reservoir and lagoon, and on location field cleaning systems and drilling, off-shore and subsea production technology services.
Zhou Gui Bin, president of RSSV, noted that China's petroleum industry has aging systems running at less than full capacity. The interest in Worx enables RSSV to keep operations going, meet local and national environmental goals and regulations, lower labor costs and lower pay off time for bring equipment back online and to full capacity.
"RSSV's goal is to rapidly gain market share in China's under-served oil tank cleaning and sludge processing industries through Worx technologies and on-ground training and installation …Worx is globally focused and not market constrained, targeting the world's major petroleum operations markets for their innovative oil storage cleaning systems, including Saudi Arabia, Russia, Nigeria, Oman, Russia, South Korea and China. The company has top management, owns a growing line of proprietary market-specific systems and is well-positioned as a high margin, competitive company…," Zhou Gui Bin stated in the news release.
Mike Zilai, president of Worx, said the company is currently negotiating with global oil and gas leaders. By partnering with RSSV, Worx has direct access to the China market.
"Worx is extremely excited to be partnered with RSSV and are ready to enter the China market full force," he stated. "I have been working with RSSV on ground in China since 2013. China is the world's largest oil market. There is a great opportunity and need for Worx products. RSSV will not only have the exclusive rights to the Greater China market, but will be our equity partners as we expand our operations worldwide."
For more information visit www.resortsaversinc.com
Please see disclaimer on the QualityStocks website:
http://Disclaimer.QualityStocks.com

(0)

(0)
Resort Savers Inc (RSSV) Stock Research Links



---