Resort Savers, Inc. (RSSV) is "One to Watch"


Post# of 13
Posted On: 02/02/2015 7:25:23 PM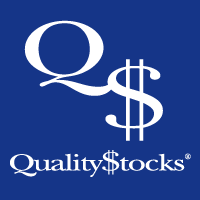 Resort Savers, Inc. (RSSV) is "One to Watch"
Resort Savers has built its reputation as an innovative environmental energy engineering company with expert diagnostic abilities and a diversified line of patented products. The company's acquisition model seeks to identify innovative and market-ready petroleum industry technologies for installation and distribution throughout the Greater China market.
RSSV also has exclusive China rights for Worx America's proprietary environmental engineering technologies as well as a 20% pre-IPO equity option. The Worx automated robotic systems quickly clean oil tanks and recover clean oil from waste sludge, resulting in increased sales and cost savings. The Worx multiple line of products and services give RSSV the capacity to offer proprietary solutions for onshore, offshore and subsea oil production, refining, cleaning and reclamation.
RSSV's goal is to rapidly gain market share in China's under-served oil tank cleaning and sludge processing industries through Worx technologies and on-ground training and installation. Senior management of Worx has been working in the field at RSSV's China operations and has developed a training program for top engineers to go to Houston for further training and on-site systems installation and operations.
The company is led by a solid management team, owns a growing line of proprietary market-specific systems, and has positioned itself well as a high margin, competitive company. With a global focus, RSSV continues to pursue strategic partnerships and the licensing of key technologies for its extensive and growing customer base.
For more information on the company, visit www.resortsaversinc.com
Please see disclaimer on the QualityStocks website:
http://Disclaimer.QualityStocks.com

(0)

(0)
Resort Savers Inc (RSSV) Stock Research Links



---