NSAV Bella Vida End of the year update toward Acqu


Post# of 606
Posted On: 12/31/2014 11:23:14 AM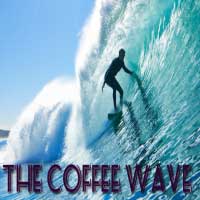 NSAV Bella Vida End of the year update toward Acquisition
Hello Shareholders,
I hope all had a great time with Family and friends on Christmas.
I wanted to take a few minutes to write to all the shareholders, new and old.
I know it has been a couple of weeks since the last email and I apologize as we had nothing new too share.
We felt it best to not rehash the same thing and spned the shareholder money on the same news.
In the last email we detailed we are working on several projects.
The closing of the Bella Vida acquisition by way of a combo of preferred shares and monetary transaction.
Registering with a broker agent to represent our company to the DTCC (Depository Trust )for increased exposure across all brokerage accounts.
Increasing traffic and revenues on the Nutra Horizons website with social media advertising.
Additional information on the Bella Vida Sales and new products in 2015 and more information on the proprietary packaging that Bella Vida has secured
The transition from a non revenue producing company into a revenue generating company with the ability for additional financing options.
I first want to say ,this has been a learning experience for all of us in patience. The different timetables, number of documents and amount of time it takes too accomplish each and every project, is controlled more by outside influences then I ever expected.
I want to apologize from the board and myself, on the time it is taking too accomplish this movement from a company with absolutely no business to a company moving toward millions of dollars of revenues
It all seems so long ago that we started this project, in reality, the Bella Vida Project started in the beginning of September. Yes, it does take more time too raise capital in the Pink market with out any collateral. Yes we have used the only asset we have and that being the ability to attract great new shareholders. The cost of a public company, maintaining a fully audited Accounting and Sec filings is expensive. This was are greatest asset to use till we generate the new revenues. This also allows us the ability to move upward when the timing is right.
Yes it did take shares and may take shares in the future to reach the goals of the aggressive growth ahead.
This all is why we will gain in market-cap and increase stock holders equity in 2015
The company has used the stock to bring in the revenues to increase the assets and move away from stock as a finance option. This has created a great opportunity for all the stock holders to share in the success and future of the Net Savings change from an internet business with no revenues to a full distribution company in 2015.
We have all the projects coming together and expect to make major announcements the first couple months of the year.
Because of the limited number of work days and the Holiday schedules we will have all finished in the next week.
The board has set the 2015 budget and has added much to the project too include advertising and more news releases.
I know the full board and myself are very excited to share the full vision for 2015. Noting has been set back and all will be shared very quickly ahead.
This vision will start coming together in the next couple of news releases and newsletter the company share.s
The timing is just a matter of a transfer and signature away from lots of excitement in 2015.
The vision, and plans for 2015 are set and the board is ready to move us out of a challenging year of 2014. We look to become a favorite product of our shareholders in 2015.
I personally have taken on the project of working to register with a broker and become fully accessible to all brokerage accounts. I am creating access for many new shareholders to share in the aggressive growth of the 2015 revenues.
We do thank you for the trust, patience and the faith you have placed with the company and we look forward to starting a prosperous 2015 as we all celebrate the new changes ahead.
Respectfully,
The Board Members of Net savings, Global Distribution and our new partner company in 2015: Bella Vida Brands
David Pecoraro
Customer & Shareholder Relations Manager
Global distribution Inc.
Nutra Horizons
& Net savings Link,
OTC: NSAV
814-418-6648
davidpecoraro@rocketmail.com
david@nutrahorizon.net david@globaldistributionincorp.net
http://www.netsavingslink.com/
https://www.facebook.com/…/Net-Savings-Link...6550714739
BELLA VIDA BRANDS
http://www.bellavidabrands.com/
NutraHorizon - Coming Soon
http://www.nutrahorizon.net/
https://www.facebook.com/www.nutrahorizon.net
NSAV Announces the Formal Execution of a Letter of Intent to Acquire Bella Vida Brands, Inc.
Nov 07, 2014 (eTeligis.com via COMTEX) -- PORT JEFFERSON, NY, United States, via ETELIGIS INC., 11/07/2014 - - Net Savings Link, Inc. (OTC Pink: NSAV) (PINKSHEETS: NSAV), today has announced the formal execution of a Letter of Intent to acquire Bella Vida Brands, Inc., a firm with decades of deep roots in the Artisanal food and beverage/wellness/ and retail distribution space in the Northeastern portion of the U.S., and which is now expanding nationally.
Steven Baritz, the CEO of NSAV said, "Our due diligence evaluation of this firm was undertaken via a previously announced agreement by NSAV's new President, Leonard. F. Genovese, and the findings of the evaluation support the viability, sustainability, and projected earnings expectations that NSAV required in order to move to next steps in the acquisition of Bella Vida Brands, Inc." Mr. Baritz continued, "Bella Vida Brands is projected to show over $510,000 in sales for fiscal year ending 2014, and is projected to have expected sales of $1.5 - $1.7 Million in sales for fiscal year ending 2015."
NSAV's President, Mr. Leonard F. Genovese commented; "Bella Vida Brands brings a significant variety in Artisanal food and beverage products that has an established and growing track record of quality, deliverability, and market penetration." Mr. Genovese continued, "Their products are unique and of exceptional quality, and are imported from around the world to provide a product quality that has received rave reviews from major restaurants and distribution networks, including their introduction at prime events such as New York's City Hall, and related events."
Mr. Nicholas Dunn, the Sr. Director of Operations and Product Research for Bella Vida commented, "Bella Vida Brands is excited about the opportunity to merge into a public entity that has such an experienced management team, including Mr. Leonard F. Genovese of the Genovese drug store chain. We are confident that the merger of our two entities will provide enhanced distribution channels and market exposure for Bella Vida Brands, and the ability to raise capital as a public venue will enable Bella Vida to add significant inventory and brand exposure to the marketplace."
Steven Baritz, the CEO of NSAV said, "Fox Business News Small Business Center has provided researched input into the Artisanal food and beverage space, and their findings showed that Artisanal and specialty food sales have soared by 19.1% since 2011, according to the National Association for the Specialty Food Trade. Additionally, the research firm Packaged Facts reports that nearly 46% of U.S. Adults agree or strongly agree that they "like to eat food or beverage products with artisan appeal." Mr. Baritz continued, "Clearly, these findings from these reputable sources dovetail with our own due diligence evaluation of this space, and more particularly, with Bella Vida Brands as that partner for NSAV in that space." Baritz continued, "More press releases will be forthcoming as we close on this acquisition, which we expect to complete by year's end 2014."
Mr. Baritz and Mr. Genovese also further commented on a previous recent release regarding the removal of the DTC chill, "Growth and revenue opportunities like the one that is expected as a result of this Bella Vida merger will clearly require NSAV to have more exposure to the various brokerage markets available to shareholders and investors nationwide and internationally. Accordingly, NSAV is continuing to make one of its top priorities, the removal of the DTC chill that has existed, as referenced in a prior release, prior to the current management team's tenure on the Board." Baritz and Genovese jointly continued, "As mentioned in a prior release, we expect to commence the process to remove the chill as soon as certain self- imposed metrics are achieved in regard to capital availability and revenue expectations."
About Net Savings Link, Inc.
Net Savings Link, Inc. owns and operates a wholly owned subsidiary, Global Distribution Corporation, a distribution company that markets and distributes products in varying industries including the supplement, wellness and natural remedies markets. People interested in learning more about Global Distribution should check back with the company at its website, www.Globaldistributioncorp.net .
About Bella Vida Brands, Inc.
Bella Vida Brands has decades of experience in the Artisanal food and beverage industry, and they import the most unique products from around the world in order to find the highest quality food manufacturers and products that other companies can't compete with. They have an extensive line of products from Italy, and they bring rapid delivery across all of their product lines. Their sourcing capability is in continual expansion mode, providing a continual growth model to keep their products relevant with market needs and trends. Anyone interested in more information on Bella Vida Brands can visit their website at www.Bellavidabrands.com
DISCLAIMER:
This Press Release may contain certain forward-looking statements within the meaning of the Private Securities Litigation Reform Act of 1995. The Company has tried, whenever possible, to identify these forward-looking statements using words such as "anticipates," "believes," "estimates," "expects," "plans," "intends," "potential" and similar expressions. These statements reflect the Company's current beliefs and are based upon information currently available to it. Accordingly, such forward-looking statements involve known and unknown risks, uncertainties and other factors which could cause the Company's actual results, performance or achievements to differ materially from those expressed in or implied by such statements. The Company undertakes no obligation to update or advise in the event of any change, addition or alteration to the information contained in this Press Release including such forward-looking statements.
CONTACT:
David Pecoraro,
Shareholder Relations Director
Email: DavidPecoraro@rocketmail.com
Tel : 814-418-6648
SOURCE: Net Savings Link, Inc.
Associated Documentation:
http://www.eteligis.com/ViewSubmission.aspx…
- Link to submission on
http://www.eteligis.com
http://www.eteligis.com/FileHandler.aspx…
- NSAV_11-7-2014_PAP_ETL.docx
Copyright Eteligis Inc. 2014. All rights reserved.
globaldistributioncorp.net
NETSAVINGSLINK.COM

(0)

(0)
---