HeartPup Shark Tank 10-3-2014


Post# of 285
Posted On: 10/03/2014 7:05:11 PM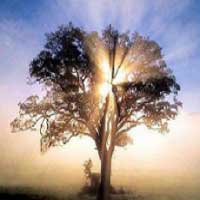 HeartPup Seen On Shark Tank 10-3-2014
HeartPup Company Website:
http://www.heartpup.com/
HeartPup Video
Here for a Fab debut, HEART PUP brings us its ingenious scarf slings, luxe leather stud collars, cross body leashes, dog harness shirts, and more. A patented design, the adorable scarf sling is made from sumptuous Italian cashmere wool that looks great while providing a hands-free tote for your small dog. And the leather stud collars? Those are just classic canine cool.
Sweet and a little edgy, sharp and pleasantly supple, the Leather Stud Collar is like Madonna…on a good day. A standout piece of canine cool updated with an "heart and ears" tag-whichcan be easily engraved-as well as fine quality leather, this soft, pliable HEART PUP collar will be comfortable on your pooch and keep him or her looking great when strutting down the boulevards.
Designed unisex for extra-small to medium dogs with a "heart and ears" logo that hints at the sweet and edgy merger of pet and consumer fashion that are the HEART PUP signature.
HEART PUP
Established in August of 2013, HEART PUP is a L.A.-based pet boutique and design label founded by Anastasia. Producing pet apparel, collars, and more fashion accessories with a special attention paid to merging the worlds of pet and consumer fashion. HEART PUP is best known for its signature scarf sling-a fashionable scarf that doubles as a hands-free dog carrier perfect for small pets.
HEART PUP designs are anything but trite, designer Anastasia pulls from a universal inspiration gained from world travel and a love of exploring new people and places. Resulting in a sweetly playful yet ferocious way of designing and being. HEART PUP emulates the unique way in which designer Anastasia perceives the world with the aesthetic right brain synchronizing perfectly with the well engineering left brain as shown in the designs being both pleasing and unexpected at once.
Looking for a dog carrier that doesn't scream "DOG CARRIER"? So was HEART PUP founder Anastasia. Determined to create a hands-free dog carrier that wouldn't ruin her outfit and would be comfortable for both her and her pup, Anastasia created the now patented Scarf Sling. A thoughtful design, the scarf sling supports your pooch on all sides while distributing his or her weight across both shoulders. Plus a large outside pocket allows you to bring your phone, dog leash, & leave purse at home. And as it's made from soft Italian breathable knit cashmere wool, you just might catch yourself donning this ditty sans dog.
Anastasia
HEART PUP was born because my tiny pup and I are constantly on the go. Remembering how important fashion, comfort, and function are, I picked the finest fabrics and created a hybrid between a sling and a dog carrier tote. Your pup will heart this!

(0)

(0)
---
DISCLAIMER

I am the Founder/Owner/Admin of Investors Hangout.

Myself nor any admins at InvestorsHangout.com Trade Stocks.
My YouTube videos are for informational purposes only!

ALWAYS do your own research before
buying any stock! Don't buy a stock just
because someone said so!

I am NOT Compensated For My Videos!

I do YouTube videos to help others get a better understanding on how to look at the market.