$SIBE - Sibling Group Integrates Blended Schools N


Post# of 73
Posted On: 08/01/2014 3:34:13 PM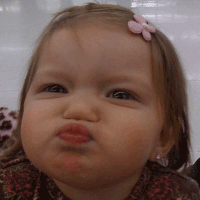 $SIBE - Sibling Group Integrates Blended Schools Network and Discusses Strategic Plans
ATLANTA, GA--(Marketwired - Jun 11, 2014) - Sibling Group Holdings, Inc. (OTCQB: SIBE), (www.siblinggroup.com) (the "Company&quot

announced today it has begun the full integration of its Blended Schools Network operations (www.blendedschools.net) ("BSN&quot

. It is also refining its acquisition strategy and implementing specific plans for the expansion of BSN, both nationally and internationally.
BSN will now operate as an independent business unit of Sibling Group and be the cornerstone of a K-12 strategy for high quality content creation, professional development, and for emerging educational technologies. Furthermore, BSN provides a delivery platform for other offerings, including expanded teacher training, virtual schools, and corporate e-learning.
Dave Saba, President of Sibling Group, commented on the impact and benefits of the transaction saying, "With the BSN acquisition completed, and their staff in place, we expect to save time and reduce capital outlay by consolidating a number of other projects that had been objectives for Sibling. The BSN acquisition achieves a number of operational goals for Sibling, including functionality for an e-commerce site for the exchange and sale of courses. Sibling's efforts in this regard, initially referred to as 'The Schoolhouse Warehouse' will be integrated and marketed through BSN's website. Additionally, BSN's delivery system incorporates two of the leading LMS platforms, Blackboard and Canvas, and its curriculum library incorporates integration with other LMS products such as Moodle and Saikai, and fulfills our plans of buying or developing a learning management system (LMS).
"The BSN acquisition provided Sibling with a great product and service organization, fulfilling many internal goals, without the need to add additional staff and investment. BSN immediately adds revenues and growth potential, contributing a user base of 160 school districts and a historical revenue stream of around $3 million into the Company."
Mr. Saba also discussed the marketing strategy for the Company, saying, "In February, we began an effort to explore potential partnerships and market the BSN offering nationwide. We expect measurable benefit from that effort and have already introduced new clients in Nevada, California, Wisconsin, Ohio and New Jersey, well outside BSN's traditional market. For instance, Clark County School District (Nevada), the 5th largest in the country with over 300,000 students and a budget of $2.177 Billion, purchased courses from BSN for the first time this spring with the potential for greater expansion in the 2015-2016 school year.
"Sibling plans to leverage the 12 year success of BSN and their quality products, adding extensive sales coverage, without the time and expense usually required to ramp up an internal sales force. To that end, we expect to finalize joint marketing and licensing agreements, providing coast-to-coast coverage in the public education market, as well as some efforts tailored to niche education segments and international sales."
With regard to acquisitions, Mr. Saba commented that the addition of BSN allows Sibling Group to hone its acquisition targets with a particular focus on education technology to capitalize on the synergies in this area with BSN's core business. "Our project, referred to as 'The Teaching Alliance,' can now be refined to focus on virtual situations, both domestically and internationally, at all age levels. Beyond the fact that it could provide a natural gross margin increase for the BSN intellectual product library, it also has the potential to open international distribution. Once again, this saves time and money as we seek to establish Sibling Group as a leader in 21st century education."
About Sibling Group Holdings, Inc.: Sibling Group Holdings, Inc. (OTCQB: SIBE) (www.siblinggroup.com) intends to acquire, on a global basis, advanced technology and education operations in order to enhance and accelerate the delivery of 21st century learning. By accessing funding from the public capital markets and melding them into a unified strategy, Sibling seeks to accelerate the improvement of education across the globe. Blended Schools Network (BSN) is an independent business unit of Sibling Group Holdings, Inc. providing a full online curriculum for the K-12 marketplace, complete hosted course authoring tools, and a learning management system (LMS) environment. The BSN staff provides online and on-site training for blended learning and professional development for online teaching, as well as blended school conversion planning and implementation. For more information, go to www.blendedschools.net
Safe Harbor:
This press release may contain forward-looking statements that involve a number of risks and uncertainties and are made pursuant to the Safe Harbor Provisions of the Private Securities Litigation Reform Act of 1995. Sibling Group Holdings, Inc. is subject to risks detailed from time to time in its publicly filed documents available at www.sec.gov. Sibling Group Holdings, Inc. does not undertake to update any forward-looking statements that it may make to conform to actual results. All current and potential shareholders are asked to read all filings for the Company at the Securities and Exchange Commission web site, www.SEC.gov.
Contact:
Alexandra Langheinrich
Email: Alexandra@wallstreetnewscast.com
Phone: (201) 355-6946

(0)

(0)
---