$SIBE - Blended Schools Network Partners With Scho


Post# of 73
Posted On: 08/01/2014 3:31:28 PM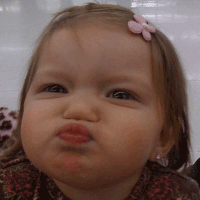 $SIBE - Blended Schools Network Partners With School Improvement Network
AUSTIN, Texas, July 23, 2014 (GLOBE NEWSWIRE) -- Sibling Group Holdings, Inc. (SIBE), (www.siblinggroup.com) (the "Company&quot

, an educational technology holding company, announced today that its Blended Schools Network division has signed an agreement to provide K-12 online instructional content through a national partnership with School Improvement Network as they develop their Student-Centered Learning product.
School Improvement Network's personalized learning (PL) model, as already used in urban public schools, has helped dramatically increase student achievement and engagement among all demographics. PL drives personalized educational experiences by allowing teachers to meet students at their current level of understanding and optimal learning style as the students learn and provide evidence of mastery of skills and proficiencies defined in the Common Core State Standards Initiative. The content will be delivered through School Improvement Network's new GAGE system, a dynamic digital teaching and learning platform designed to support personalized learning in any school or system. GAGE supports students in building a learning path through which they progress based on individual mastery of learning objectives. The Blended School Network content will be integrated into the GAGE system to enable students to achieve mastery of learning targets.
"A personalized learning approach that empowers each student to drive their own optimal learning style and pace is essential for every student to master the 21st century skills they need to succeed in college and career," said Chet D. Linton, CEO and president of School Improvement Network. "We are pleased to partner with the Blended School Network in creating these learning environments, and positively impacting the success and preparedness of thousands of students in schools and classrooms across the country."
GAGE, combined with a substantial library of BSN online lessons, bridges virtual and physical media, enabling peer-to-peer interaction and engagement of students at all levels. Students are presented with tools to monitor their progress, tools to organize and prioritize tasks, and the community to support success. Teachers and students are both supported as learners within the system.
Blended Schools Network's online content is currently used in over 160 school districts with over 300,000 course enrollments last year. BSN have over 212 different K-12 courses with over 15,000 lessons, 12,000 videos and 8,000 distinct modules. Schools and districts rely on the highly engaging content to create a blended learning environment for their students to help foster opportunities for success.
"This is an excellent partnership of two organizations focused on fully leveraging technology to drive individualized learning with rich, engaging content to ensure student success," stated Maurine Findley, CEO of Sibling Group Holdings. "With the combined strength of extensive sales and marketing efforts many more districts should have access to the K-12 online content from Blended Schools Network."
The organizations will work together to assist school districts with implementing the new product for the 2014-2015 school year and have already worked on a joint proposal for a large school district in the southeast.
About Sibling Group Holdings, Inc.: Sibling Group Holdings, Inc. (SIBE), through its wholly owned subsidiary Blended Schools Network (BSN), provides benchmark quality online curriculum for the K-12 marketplace, a complete hosted course authoring tools, professional development for teachers and industry-leading learning management system (LMS) environments. Sibling Group Holdings is focused on pursuing market expansion and new product development to meet the global trend towards leveraging educational technology to improve student performance.
Safe Harbor:
This press release contains forward-looking statements that involve risks and uncertainties concerning the plans and expectations of Sibling Group Holdings, Inc. to provide a student-centered learning product with School Improvement Network. Actual events or results may differ materially from those described in this press release due to a number of risks and uncertainties. The potential risks and uncertainties include, among others, that the anticipated benefits of the transaction with School Improvement Network may not be realized. More information about potential factors that could affect our business and financial results is included under the captions, "Risk Factors" in the company's Annual Report on Form 10-K for the year ended December 31, 2013 which has been filed with the Securities and Exchange Commission ("SEC&quot

and available at the SEC's website at www.sec.gov.

(0)

(0)
---