$MJLB - Greenscape Laboratories, Inc. Announces Jo


Post# of 37
Posted On: 06/30/2014 9:08:48 AM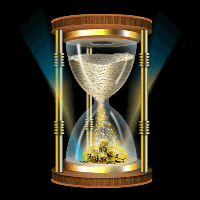 $MJLB - Greenscape Laboratories, Inc. Announces Joint Venture Agreement With Oregon Growers Analytical, LLC
PENSACOLA, FL--(Marketwired - Jun 30, 2014) - Greenscape Laboratories, Inc. (PINKSHEETS: MJLB) is pleased to announce that it has entered into a joint venture agreement and letter of intent with Oregon Growers Analytical, LLC dba OG Analytical of Eugene, OR.
As of March 3rd, 2014, Medical Marijuana Facilities operate under state license in Oregon. "OG Analytical's goals include providing OMMP (Oregon Medical Marijuana Program) patients, growers, and licensed dispensaries with access to state-of-the-art analytical services." OG Analytical seeks to set the standard for laboratory testing in the industry and holds itself to AOAC, NELAC TNI, and ISO 17025 accreditation standards and is very active at the national, state and local levels.
For more information, please visit the company's website.
http://oganalytical.com/
http://www.twitter.com/oganalytical
http://www.facebook.com/OregonGrowersAnalytical
Located in Pensacola, Florida USA, Greenscape Laboratories, Inc. (http://www.mjnalab.com/) is a publicly traded company listed on the OTC PINK under the "MJLB" trading symbol. Greenscape Laboratories, Inc. was founded for the purpose of ensuring the safety of cannabis by providing advanced assistance in testing consumable products for both chemical and foreign contaminants. We believe that testing is extremely important to all users -- both medical and recreational. Our goal is to become the standard by which laboratories in this industry are measured.
http://mjnalab.com
http://twitter.com/GreenscapeLabs
http://www.facebook.com/greenscapelabs
All inquiries should be directed to: info@greenscapelaboratories.com

(0)

(0)
Greenscape Laboratories Inc (MJLB) Stock Research Links



---