The BZBox Shark Tank 5-16-2014


Post# of 285
Posted On: 05/16/2014 7:06:32 PM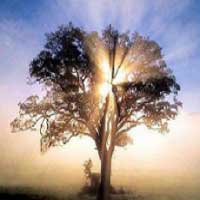 The BZBox Seen On Shark Tank 5-16-2014
BZbox was invented by Kaeya Majmundar, an undergraduate at Emory University. Kaeya was frustrated after helping her friend move boxes out of a dorm room and spent the summer reinventing the cardboard box. Now, BZbox has evolved into an easy to use, all purpose, collapsible storage product.
Kaeya aspires to be a serial entrepreneur and has applied for patents with several different products in a variety of industries. A couple of her most recent products are being sold in the products section of this website for a limited time. Enjoy!
Company Website
http://thebzbox.com/
More From Shark Tank
http://investorshangout.com/Shark-Tank-87627/
Buy BZbox
http://thebzbox.com/collections/frontpage
Buy Ringlee Rings
http://thebzbox.com/collections/photo-rings
Apparel
https://www.facebook.com/thebzbox
HandyKap
http://thebzbox.com/collections/accessories
Facebook
https://www.facebook.com/thebzbox
Twitter
https://twitter.com/thebzbox

(0)

(0)
---
DISCLAIMER

I am the Founder/Owner/Admin of Investors Hangout.

Myself nor any admins at InvestorsHangout.com Trade Stocks.
My YouTube videos are for informational purposes only!

ALWAYS do your own research before
buying any stock! Don't buy a stock just
because someone said so!

I am NOT Compensated For My Videos!

I do YouTube videos to help others get a better understanding on how to look at the market.