PackBack Books Shark Tank 3-21-2014


Post# of 285
Posted On: 03/21/2014 8:46:44 PM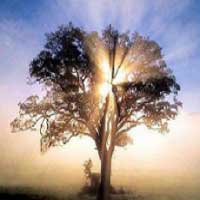 PackBack Books Seen On Shark Tank 3-21-2014
For most students, getting required textbooks from used book retailers is often times the cheapest option. However, as we saw first-hand in school, often "required" textbooks are sometimes used just a few times per class. This creates an imbalance between price and real value of textbooks.
Company Website:
http://www.packbackbooks.com/
And while used books seem like the most cost-effective option, they actually force publishers to raise the price of new books over time, as publishers and authors receive no compensation every time a used book is sold. The used book market has created an industry where the only real winners are the used book retailers themselves.
More from Shark Tank:
http://investorshangout.com/Shark-Tank-87627/
Alternatively, many new education industry initiatives and start-ups have been focused more on innovating to suit lofty and idealized visions of education than for the needs and study behaviors of real students. This has created an industry full of incomplete band-aid solutions for attaining and using textbooks.
We believe that it is possible to create comprehensive and immediate solutions that work for the entire textbook industry, but we know that any solution must first and foremost work for students. We believe that $5, on-demand daily rentals are a solution that fits current student study behaviors while benefiting the industry overall.

(0)

(0)
---
DISCLAIMER

I am the Founder/Owner/Admin of Investors Hangout.

Myself nor any admins at InvestorsHangout.com Trade Stocks.
My YouTube videos are for informational purposes only!

ALWAYS do your own research before
buying any stock! Don't buy a stock just
because someone said so!

I am NOT Compensated For My Videos!

I do YouTube videos to help others get a better understanding on how to look at the market.