Nano Cap Stocks Explained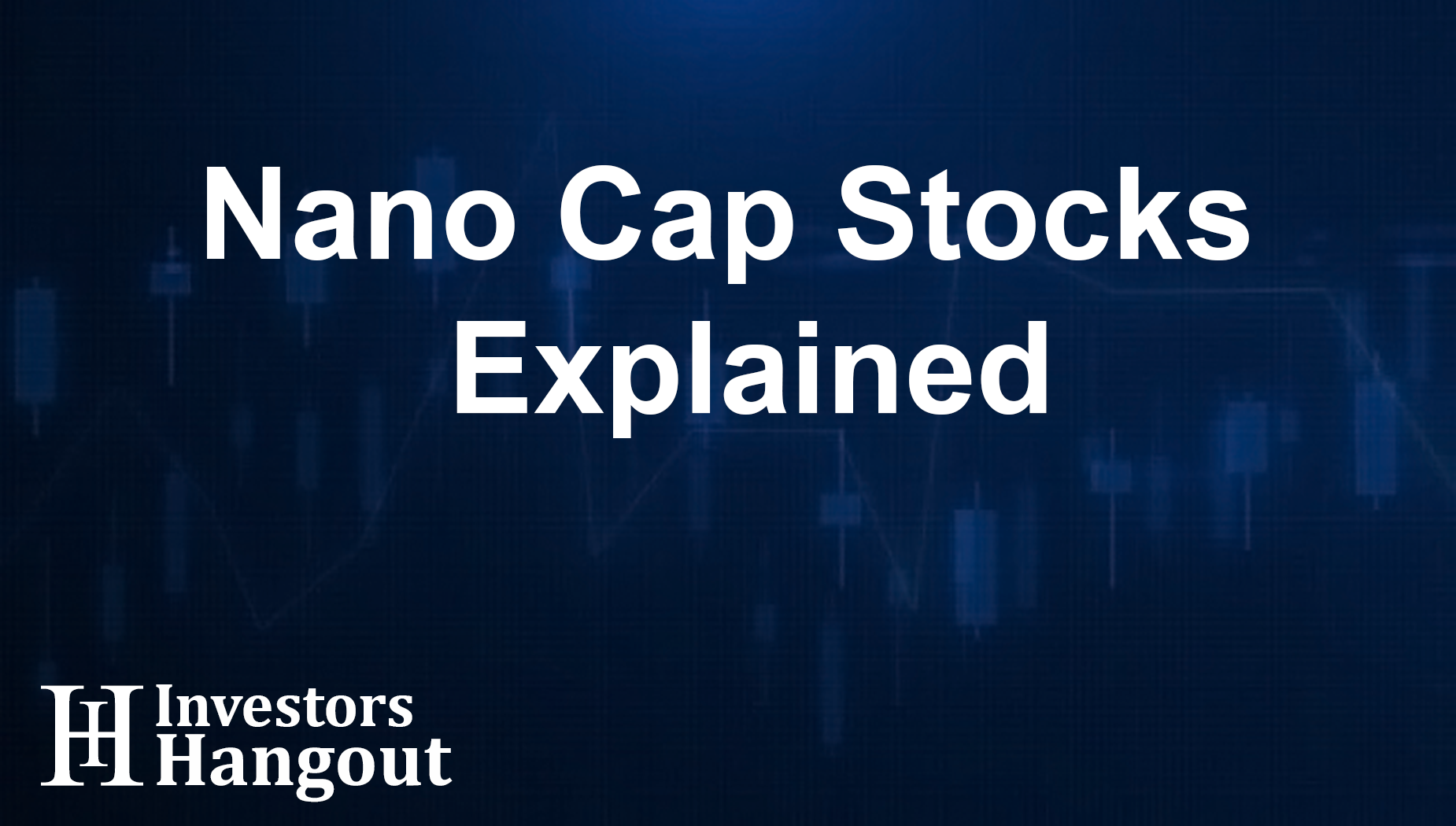 Author: Sejal
Views: 1369
Updated: 10-11-2021
Small, publicly traded companies whose market capitalization is below $50 million are referred to as Nano cap. Nano cap stocks are highly risky. These stocks are generally known as penny stocks. Traders who have the potential to bear the market risk, invest in Nano caps.
Things to look for in Nano Cap companies
Since Nano cap companies are smaller in size, they lack liquidity. Because of the liquidity problem, it becomes hard for the investors to sell and buy shares and because of lack of liquidity, the company do not find itself able to issue in secondary offering at a reasonable and satisfactory price.
Nano cap companies lend money from the bank at a very high interest rate. Many times, it happens that banks refuse to lend money to small firms. In this situation, these companies reach out to private equity firms or lenders who lend these small companies on very unfavorable terms and conditions.
Although dilution is an issue which is present in all companies but in Nano cap companies, the potential dilution level is more as compared to rest of the companies. Before investing in Nano cap companies, it is important to look at company filings and potential dilution. For an investor, it is suggested to assume that a potential dilution will occur in a Nano cap firm.
In many Nano cap companies, it has been discovered that the 50% share of the company is fully owned by the CEO of that company. This 50% share is not good if we look from the shareholder value point because the CEO is interested in benefiting himself only and even if the share price of company suffers, CEO and other insiders will be doing well. So, for outside investors, it is advised to be careful while investing in these situations.
Nano Cap Technology Stocks with 10-Bagger Potential
Generally, technology stocks are the ones with 10-Bagger potential because of their volatility. Here, are some technology Nano cap stocks which have 10-Bagger potential in the coming years:
Bitcoin and Blockchain Stock
Global Arena Holding (GAHC) is a Nano cap stock which has a market cap of $339,000. It is a highly risky and a small company. This company is attracting huge investors because of the increased potential of Bitcoin in the market. As Bitcoin is rushing rapidly, Bitcoin and Blockchain stock could be the 10-Bagger potential stock in the coming years. Investors should keep their eyes very closely on the position of this stock.
Immunovaccine
Immunovaccine (IMV.TO) is a technology Nano cap stock which has a market cap of $104 million. This stock is specialized in immunotherapy and treatment of cancer is the prime focus of this stock. At this point of time, the company is providing a combination of solid breakout in price.
Investors are advised to follow all the news released by the company and monitor how price and volume are evolving as this stock will challenge its multi-year highs at $1.35 in coming years. This stock will be in potential 10-Bagger stock category if the company releases a breakthrough in cancer treatment.
Airborne Wireless Network
Airborne Wireless Network (ABWN) is a technology Nano cap stock which has a market cap of $168 million. Wireless technology in the sky and on medium and high heights is the prime service which is offered by the company of this stock. 'Infinitus Super Highway' is developed by Airborne Wireless Network which provides a high-speed broadband network by the linkage of commercial aircraft in planes as repeaters. The main function of these repeaters is to send and receive broadband signals from one aircraft to another.
Risks of Nano Cap
Investors who are looking to invest in Nano cap companies should be aware of the very high risk associated with these small volatile companies. Nano cap stocks are not rigidly regulated as compared to larger cap stocks that are often traded on the reputed stock exchanges like New York Stock Exchange (NYSE) or NASDAQ.
The Bottom Line
Nano cap companies are very small operational firms which offer a high degree of investment risk. Since these companies have a limited history in the market, it is quite difficult to track their performance. To measure the performance and to understand the quality of Nano caps, investors should look at the fundamentals of the company, specific assets, underlying business operations and future plans of the company.
Nano caps are mostly traded below $1 per share and are found on the Over the Counter Bulletin Board (OTCBB) or the Pink Sheets. As a reminder, never, ever, invest in any stock without speaking with a licensed investment professional.