IGNG Stock (Imaging3, Inc.) Could Be Turning Around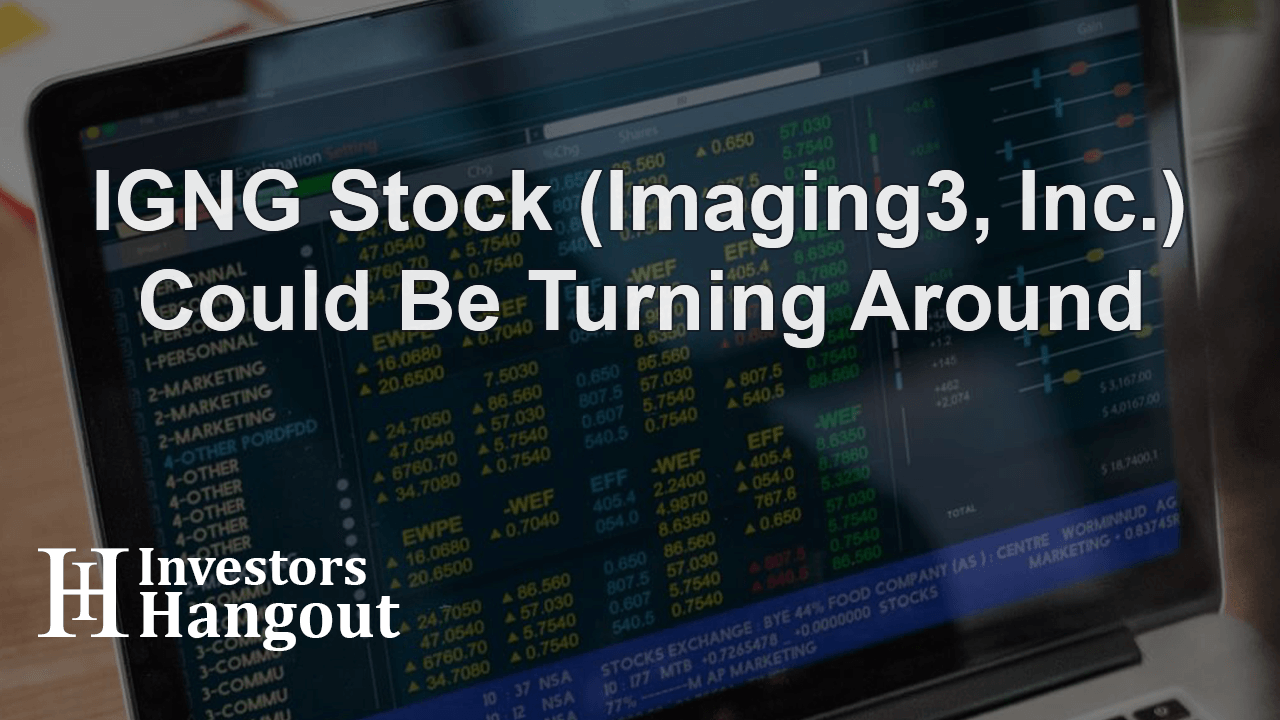 IGNG Current Trading Conditions
IGNG Stock closed Friday 03-29-2019 at .1340 not too far off of it's high of day at .1359 with 566K shares traded. The low of day was .1170 which is now a level of support.
Past Trading Conditions
Imaging3, Inc. stocks share price has seen a lot of activity lately beginning on 03-13-19 when the stock opened the day at.0236 hitting the high of .0970 to close up 600% at .0840. The was a big day for the stock and the volume was there to back it all up at almost 11 million shares traded. This was 12 times the stocks average 20 day trading volume. From March 13th to March 20th the stock traded sideways making a solid support at .05. Then on 03-21-2019 the stock gapped up and opened at .2501 and rallied up to close up another 273%+ at .3490. Again, not too far off of the high of day .35. Since then the stock has been dropping and looks to have stabilized around support at .1170.
See the video below where I covered the stock on 03-20-19 right before the big move:
IGNG Stock Chart Bottom Line
Right now it looks like the stock price has stabilized around .1170. However, this does not mean it could drop a little more. As many of you know I watch the 10, 20 and 30 day simple moving averages. The 20 sma is currently at .0866. In my opinion, if .1170 does not hold it could tap .10 before it moves back up filling all gaps. On the other hand the 10 sma is now a resistance level at .15. If you break the .15 this stock will begin to rally again. On Monday I will be watching the volume to see if .1170 holds.
Let us know what you think on the IGNG Message Board
IGNG Stock Chart