How To Become A Stock Trader Basics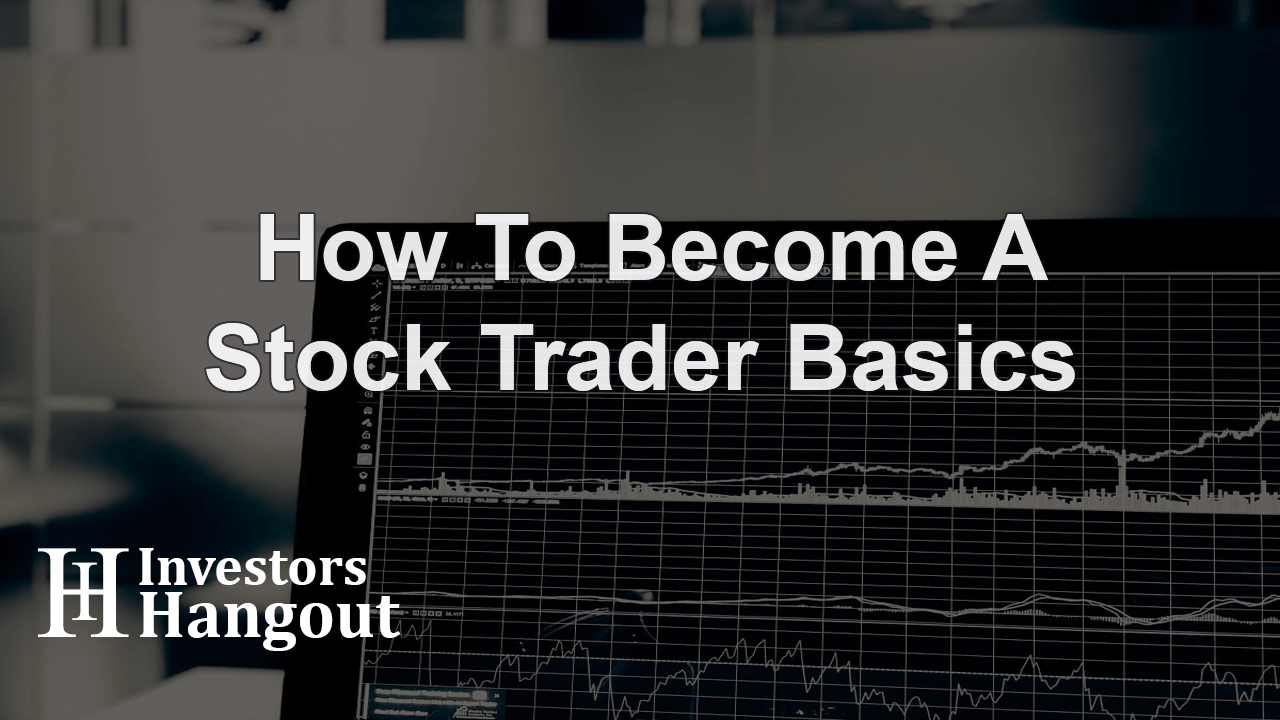 Author: Sejal
Views: 1473
Updated: 10-11-2021
Stock traders are those individuals or group of people who trade equity shares. A stock trader can be anyone of these- an agent, speculator, hedger, stockbroker or arbitrageur. Stock traders help in managing portfolios and give advice to shareholders.
Stock trading is that activity where traders buy and sell stock shares. Stock trading requires good knowledge of stock market, relevant financial metrics and definitions, stock trading strategies and so on. It is a lifetime game where you learn new things every single day. Being a stock trader, investors develop and hone their trading skills with continuous practice and real-time trade. Stock trading is a full force game where you need to be updated with your facts and findings.
Stock traders need to perform intensive research before buying any stocks. To start your stock trading journey, here are few things you need to do and after that, you are all set to dive in the sea of stock market and trading.
Open a stockbroker account
Visit a reliable online stock broker and open an account. Become familiar with the basics of stock trading by using free trading tools and research which are offered by the broker to its clients only. Some brokers also offer the feature of virtual trading where you can practice stock trading by investing virtual money or play money.
You can open an investment account either in full-service brokerage firms or online firms depending upon the trading activity you need to perform. If you are choosing full-service brokerage firm then pick that broker to whom you can share your private financial information comfortably.
In online brokerage, you need to complete some online paperwork. You will also have to deposit some amount in advance in online account. If you are investing via DIP or DRIP then you will have to complete paperwork both online and physically in order to make your first purchase.
Understand and follow the markets
In order to become a successful stock trader, the foundation of the knowledge of stock markets and their functions should be strong. From simple details like exchange trading hours to complex details like margin requirements, news impacts, etc., every detail has its own significance in stock trading. A stock trader should have a strong knowledge base of these financial details.
You can start keeping an update on stock market via Google Finance and Yahoo Finance. These financial websites are a great source of information for beginners. You can check out the Wall Street Journal and Bloomberg for in-depth knowledge of stock market.
Study some great investors
Learning about some great investors will give an idea, perspective and inspiration to move forward in the game of stock trading. Read some books on stock trading by famous investors such as Warren Buffett, George Soros, Benjamin Graham, Jesse Livermore, John Templeton, etc.
Perform an honest self-assessment
To become a successful trader, you need a combination of skills, knowledge and your commitment towards trading. Apart from mathematical analysis and financial knowledge, stock trading needs these psychological requirements:
Never ending commitment towards trading

High-risk tolerance

Long working hours

Continuous self-learning
The right mindset towards trading is the very first and most important requirement in becoming a successful stock trader. Do not try stock trading until and unless you are fully not prepared to devote your time in self-learning, and not mentally prepared to take high risks.
Find a financial advisor or mentor
A good financial mentor/advisor will guide you throughout your stock trading journey. At the starting of your trading journey, you highly need someone who will monitor you, will answer your queries, and provide useful resources and keeps you motivated whenever the market gets tough. Your financial mentor could be anyone who is an expert in finance and has proven work records.
Consider paid resources
Although most of the information which is required for the research and analysis purpose is available for free on the internet, there are some paid resources too which are quite beneficial for your early research process. These resources include some premium videos, some paid lessons which can be both educational and useful for a beginner.
Understand different tradable security types
Stocks, mutual funds, exchange-traded funds (ETFs) are different securities and are traded differently. Without having proper knowledge and clear understanding of these securities and their requirements of trading, working upon a trading strategy can land you up in major troubles.
Lack of knowledge about securities types and their trading requirements can result in great losses. New investors must clear their concepts regarding this and then only jump in stock market trading.
Select a suitable trading strategy
Stock trading strategies help in winning a profitable stock. Every investor has its own stock trading strategies through which he succeeds and trades most profitable stocks. New traders can invest in stocks by choosing at least two established stock trade strategies. In case of failure or lack of trading opportunities, these strategies will act as a backup of each other. Once the beginners get sufficient experience, they can select more number of strategies based upon their requirements.
The stock trade market is very unpredictable. Trading strategies will help in making money for long periods but also might fail anytime. So, keep your eyes open and observe the effectiveness of selected trading strategies; depending upon your requirements and developments, customize, dump or substitute these strategies.
Research upon brokerage transaction fees
Frequent transactions happen in stock trading, which results in high brokerage commission fees. Research thoroughly on various brokerage firms and the commission they charge on each transaction before selecting any brokerage firm.
You can also choose online brokerage firms where commission free is comparatively low than full-service brokerage firms. If your trade volume is high and diversified, you can go for direct purchase plans like direct investment plans (DIPs) or dividend reinvestment plans (DIRs). Both of these plans are very inexpensive and you can buy various stocks with small investments.
Various brokerage firms offer some add-on features with some extra charges. Look for these extra charges and choose only those features which you think will help in your trading. Avoid unnecessary subscriptions and packages and opt for upgraded modules on stock investing when needed.
Practice stock trading through stock simulators
If you are not much confident on investing real cash in real stocks then you can practice virtual stock trading on a stock simulator. A stock simulator provides with real-time trade world context where you can buy and sell virtual stocks with virtual currency.
A stock simulator is a great way to get enough experience before entering into real stock market. Here you can apply your strategies and can test them out whether they will actually perform well or not in real stock trading.
Attend seminars/webinars and take trading classes
Seminars have also been one of the great sources of providing valuable insights on certain topics. To get more insights into stock market and investment types, you can attend seminars where your doubts regarding these topics will be clear. Some of the seminars are paid while some seminars offer free entry. If you do not want to put your money in seminars, you can attend webinars on the internet and that too for free. These webinars will also share same insights at the comfort of your computer screens.
There are also investments and trading classes available which you can join. The mode of teaching of these classes is online. One can interact with the faculties and ask his doubts live. Online Trading Academy, Warrior Trading, Will O'Neil workshops, Bulls on Walls are some of the famous companies which provide a variety of trading and investing courses.
Make your first purchase and then expand
Now it's the time when you should buy your first stocks. Don't buy too many stocks in the first go even if you have enough experience and money. Try out your own strategy on small stocks and if it works, then increase the number of stocks. Remember that stock market is very uncertain. The money you once lost in stock trading will never come back, so play safe with utmost precautions to win big successes. Start with the smaller one, test your strategy and then go for the bigger stocks.
The Bottom Line
Beware of those websites which claim 100% trading success or huge profits. Stock trading is something which cannot be predicted and you can't predict your 100% success in it. The only way of getting success in stock trading is by investing your time and money in researching various stocks, building winning trading strategies, following market regularly and sticking to the timeline religiously.
Before becoming a stock trader, assess yourself and figure out your goals. Be sure that you have enough motivation to learn and understand stock market, trading strategies. Figure out your risk taking capacity and set the investment horizon for long-terms. Use one of the best stock brokers if you have decided to jump into stock trading. Keep learning every day and one day you will surely become a successful stock trader. Good luck!