GXXM Stock Price Could Be Setup To Breakout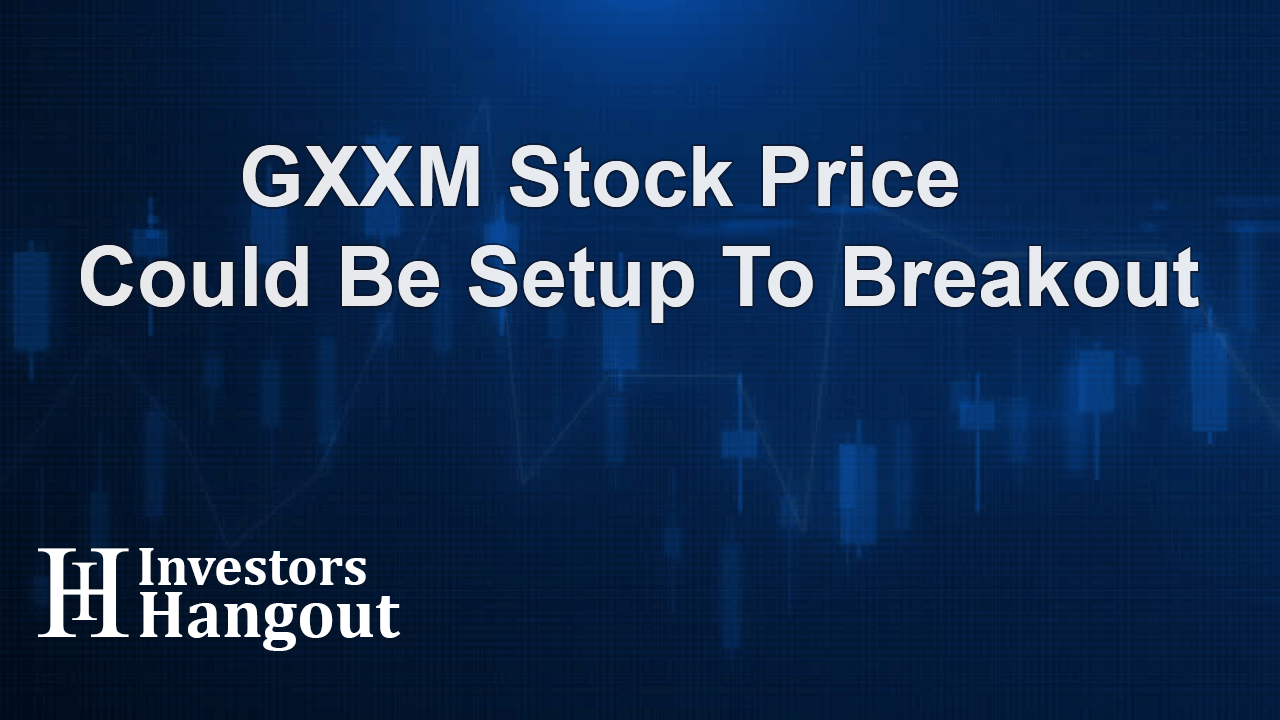 GXXM Stock Price and Current Trading Conditions
GXXM closed Friday April 5th 2019 at .0043 with a total of 200 million shares traded. The stock opened the day at .0026 and hit the high of .0056 before pulling back slightly to close at .0043 up 66.02% for the day. From what I can see on the stock chart it appears that this was a record day for volume sparking a lot of new interest especially going into the weekend.
Past Stock Chart and Price Analysis
If you look at the stock chart below you will see GEX Management Inc was trading in the .05 range back in February before the bottom fell out on light volume dragging the price per share down. On February 22nd the stock opened at .05 and closed at .0276 down -38.56%. The next trading day, on February 25th (Monday) the stock price dropped another -53.30%. Since March 1st this hasn't traded above one penny. Another thing I'd like to point out is the fact that this stock hasn't traded above the 30 day simple moving average since at least November 2017. That is, until now!
GXXM Stock Chart Bottom Line
Although the past few months haven't looked too good for this stock, I will say, things are really starting to turn around based on the chart analysis. On April 3rd 2019 this stock broke past the 20 day simple moving at .0023. This was a big move for this stock based on it's trading history. Then today April 5th it really made a big move breaking the 30 day simple moving average. To put this into perspective this is the BIGGEST move for this stock in years! When I look at stock charts for stocks trading under a penny I look at 3 main indicators. The 10, 20 and 30 day simple moving averages. This stock literally broke all three this week alone. In my opinion, if volume continues this stock could breakout and rally even higher Monday with a break of .0057. If this breaks .0057 I believe it could move up higher a lot quicker. Current resistance levels .0057/.0075 Support .0040 with solid support at .0024 where the 10 and 20 day simple moving averages are.
What do you think about OTCMKTS: GXXM? Let us know on the GXXM Message Board
GXXM Stock Chart Analysis Video (GEX Management Inc.) - 04-06-2019
GXXM Stock Chart 04-05-2019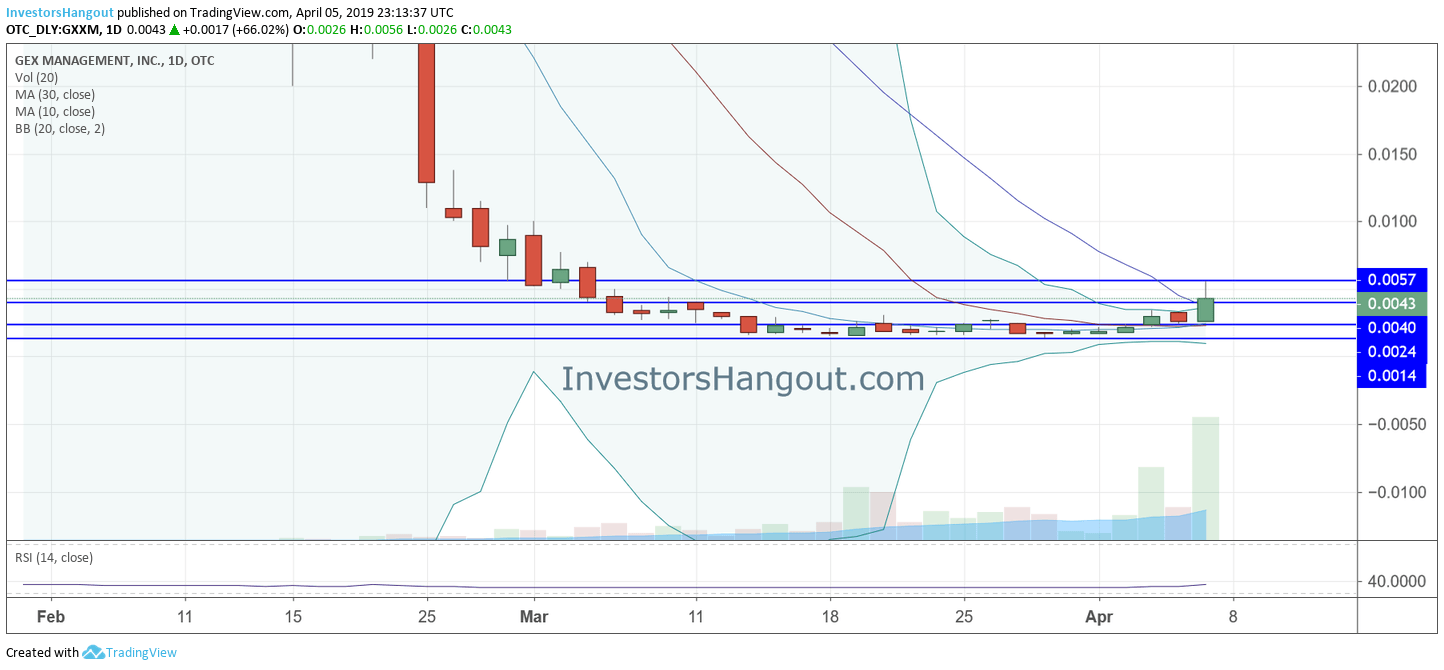 About the company:
GEX Management, Inc. is a licensed Professional Employer Organization (PEO) that also offers comprehensive consulting and professional services. We use specially designed technology and a team of professionally trained staff to give you the support and accountability you deserve. Our consulting edge makes us different from other corporate support companies. We give you access to technology and systems to set you up for success - but we don't stop thinking about you. You can consider us members of your team - people who are on your side, concerned about making your business run professionally and expertly. That way, you can be an expert at what you do - to go out and change your world like only you can.
GXXM Recent News:
On March 06th 2019 the company's management announced a strategic staffing partnership with a leading Ohio Based Healthcare Group Meritra Health (Meritra).
GEX Executive Director, Mr. Sri Vanamali, stated that, "Meritra has a proven model of providing transformational inpatient care through its healthcare service centers in Ohio. GEX is excited to partner with Meritra in helping create staffing and service synergies to support their model aimed at providing the best quality patient care at affordable costs."