Fundamental Analysis – the Investment World's Rock of Gibraltar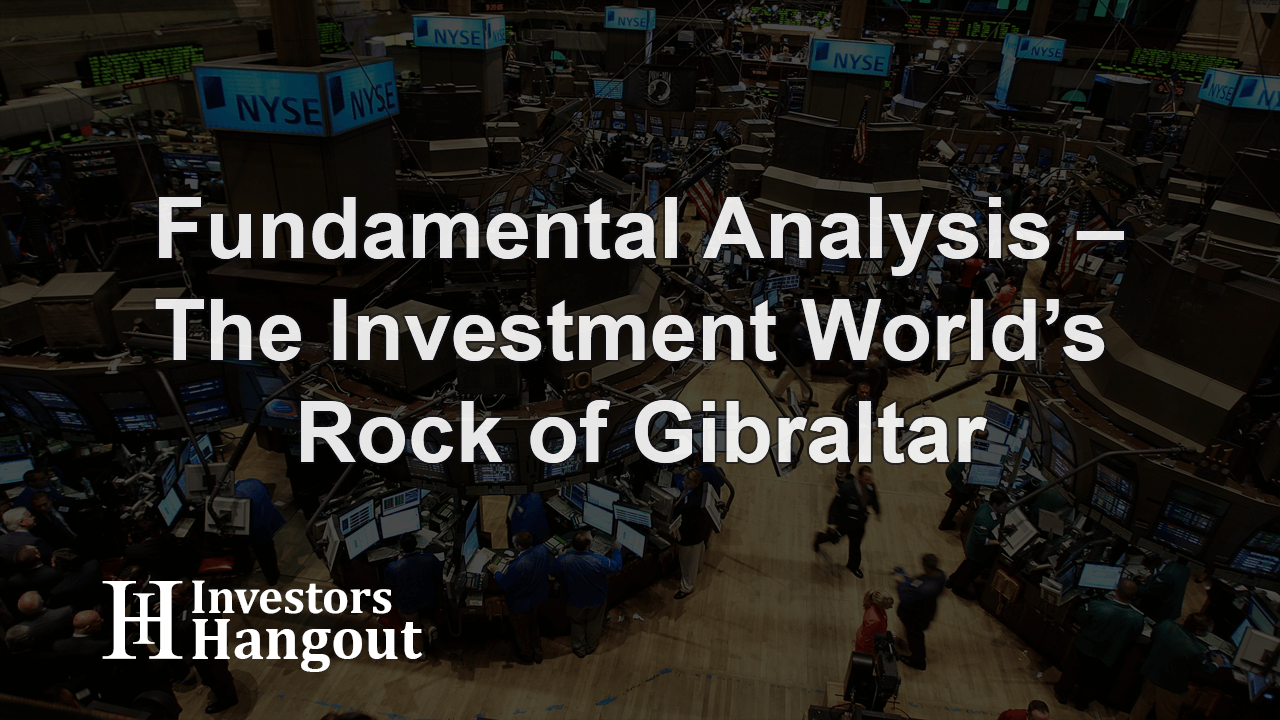 Author: Anita
Views: 677
Updated: 10-11-2021
It has long been contended that fundamental analysis is the investment world's Rock of Gibraltar, its cornerstone. It is a method that is used in the evaluation of a security or stock when measuring its intrinsic value. This is accomplished by examining several economic and financial as well as qualitative and quantitative factors.
Picking a Stock
As a stock-picking strategy, investors use certain qualitative and quantitative factors to evaluate a security by asking specific questions such as:
Are company revenues increasing?

Are they showing a profit?

Can they beat their competitors in the ensuing months?

Can they repay their debts?

Most importantly, will their stock remain a good investment?
As investors, you'll find a number of the quantitative factors needed to pick a good stock in a company's financial statements.
Key Factors that affect Stock Prices
Fundamental analysts are always on the lookout for anything that can negatively or positively affect the value of a stock. In most cases, stock values are affected by:
Macroeconomic factors – e.g. industry conditions and the overall economy

Microeconomic factors – e.g. company management and financial conditions
Keep in mind that the primary function of fundamental analysis is the creation of a quantitative value that investors will find comparable to a stock's current market price. This will help you determine if the stock is overvalued or undervalued. Usually, such information is available at stock message boards and forums like Investors Hangout.
The Basics: Breaking it all down
Fundamental analysis determines how healthy an underlying company is and how well it's been performing by examining key economic indicators and figures or statistics. Real, public data is utilized to evaluate a particular stock's value. While a majority of the investors out there use this particular stock-picking method, you can use it to choose almost any type of stock that is currently listed. For example, you can use it to perform an analysis on the value of a municipal bond.
For equity instruments and stocks, fundamental analysts can determine a company's future growth potential and underlying value by utilizing earnings, future growth, profit margins, return on equity, revenues, and other types of data. When considering stocks, fundamental analysis primarily focuses on a company's financial statements when evaluating that particular stock. One of the most successful fundamental analysts and billionaire is Warren Buffet, nicknamed "The Oracle of Omaha."
The Theory behind Fundamental Analysis
The purpose of analyzing the fundamentals of any company is to determine its stock's intrinsic value or what you believe to be its true value as opposed to what it is actually being traded at in the stock market. While there are a number of methods or strategies for determining a stock's intrinsic value, the premise behind all of them is identical. In other words, the company is worth the total of its future profits.
If you think about the way in which a company provides its owners with value, the concept of future profits equating to intrinsic value makes sense. For the owner of a small business, its value is not based on the growth of its stock but the revenues you take from it every year. Naturally, you can only do this once you've paid for your employees salaries, new equipment, and supplies.