AVXL Stock Chart Analysis (Anavex Life Sciences Corp.) 03-26-2019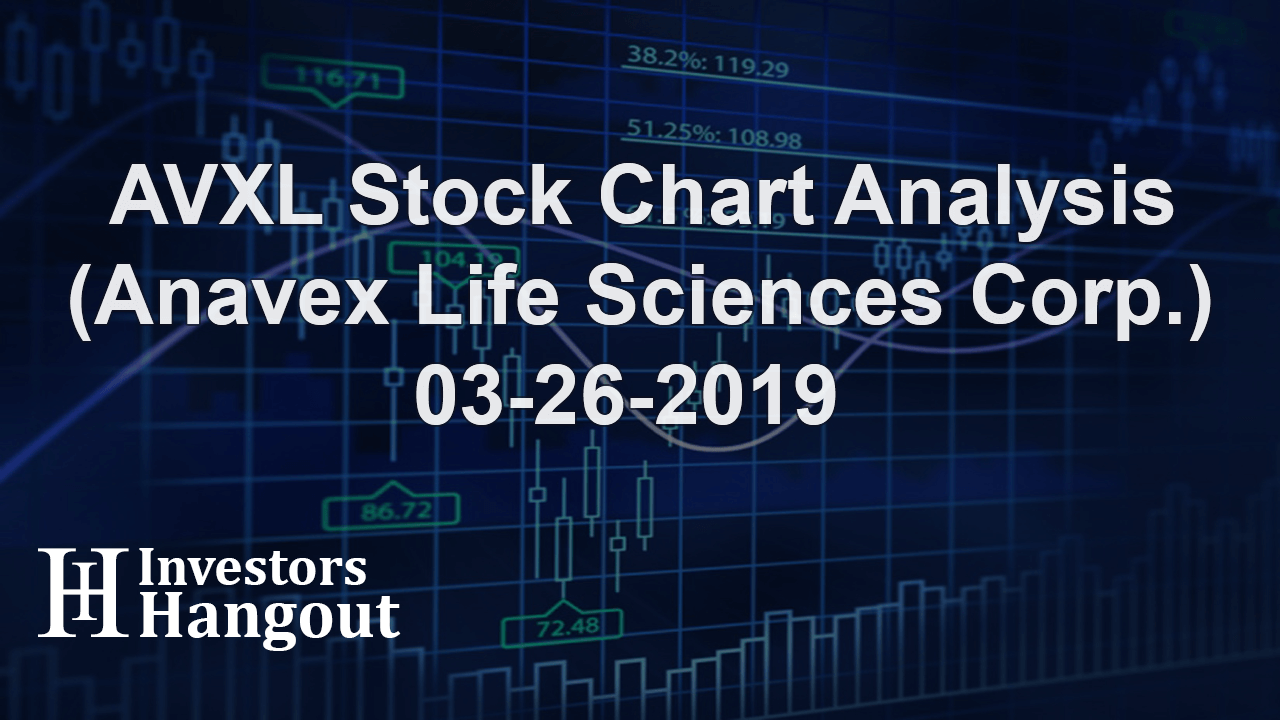 AVXL Current Trading Conditions
AVXL Stock is currently trading at 3.11 down -9.06% with heavy volume at 1.267 million shares traded. The average volume the last 20 days is about 473K shares. As of right now the stock is close to tapping the 10 sma at 3.07 with a solid level of support under it at 3.00. The low of the day so far is 3.07.
What do you think about AVXL? Let us know on the AVXL Message Board
Past Trading Conditions
Anavex Life Sciences Corp. has seen a steady climb up the daily stock chart staying above the key indicators I watch 10, 20 and 30 day simple moving averages. Back in December 2018 after 10 consecutive days of red from 12-13 to 12-27 the stock began to turn around. On 12-28 AVXL opened the day at 1.26 and closed up +21.60% which is where this climb began. Since getting above the 30 day simple moving average on 01-07-2019 AVXL has showed a lot of strength and continues to do so.
AVXL Stock Chart Bottom Line
What I will be watching for moving forward is a bounce off of one of these moving averages. As of right now 10 SMA = 3.06 – 20 SMA = 2.88 – 30 SMA = 2.73. If history repeats itself with AVXL I will be waiting for a bounce between these levels and even maybe the 30 at 2.73 like it did on 03-01-2019. Current levels of support are 3.00,2.88,2.73 Resistance levels 3.25,3.50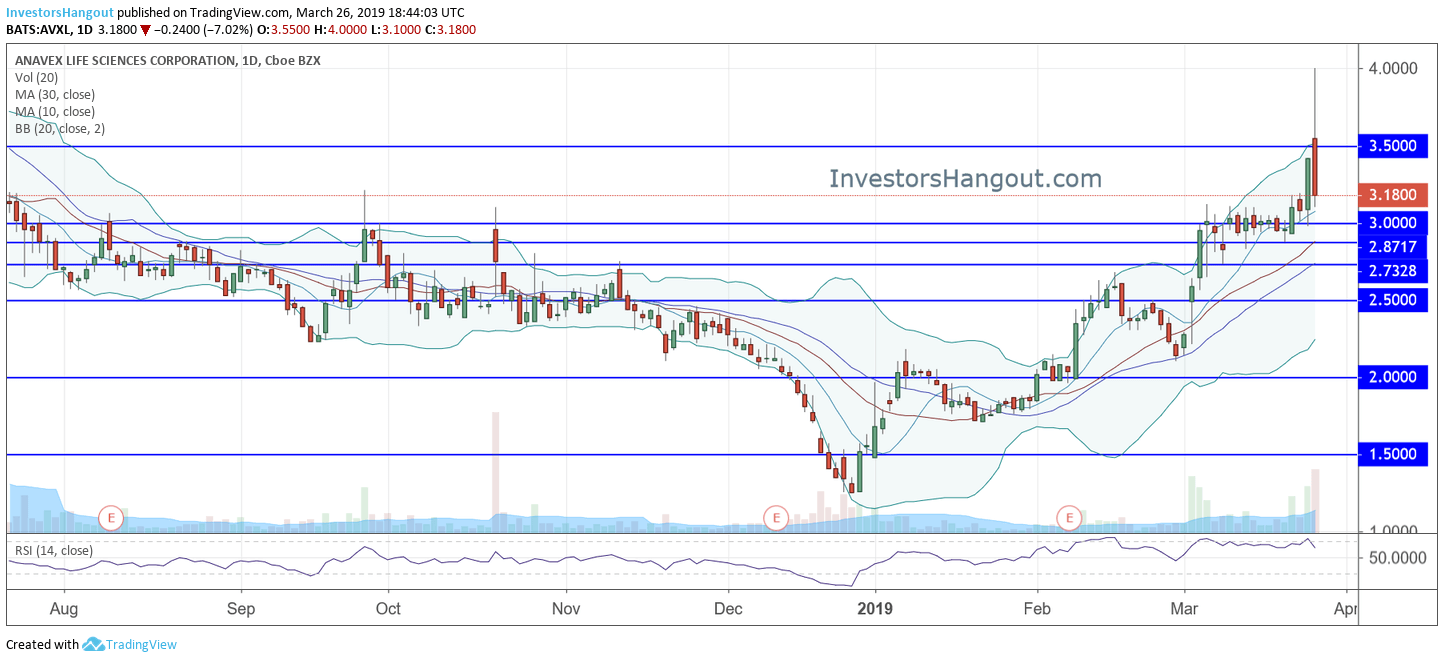 About Anavex Life Sciences Corp.
Anavex Life Sciences Corp. ticker symbol: AVXL is a publicly traded biopharmaceutical company dedicated to the development of differentiated therapeutics for the treatment of neurodegenerative and neurodevelopmental diseases including Alzheimer's disease, Parkinson's disease, Rett syndrome and other central nervous system (CNS) diseases, pain and various types of cancer.