One of the most galling bits of the DOE's loan p


Post# of 79
Posted On: 09/10/2013 10:56:04 AM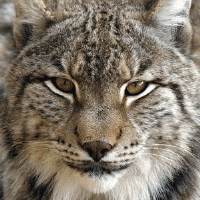 One of the most galling bits of the DOE's loan program, however, isn't  merely that the DOE is frivolously throwing around taxpayer money in what they refer to as "investing" (when they're actually just propping up their preferred projects based on romanticized ideology rather than competitive merit), but  also that their doing so affords them so many conveniently concealable opportunities to funnel said taxpayer money to generous Democratic donors. Crony capitalism, for the win! Via the  WFB :



DOE's relationship with VPG came under scrutiny in 2011 after it was  revealed that James Johnson, the former top executive at federal mortgage giant Fannie Mae and a major Obama fundraiser, chaired an investment firm, Perseus LLC, with a stake in the company.




Johnson bundled between $200,000 and $500,000 for Obama's 2008 campaign. His financial support for Obama dates back to 2003, when he donated $1,000 to his U.S. Senate campaign.




Johnson  helped Obama court Clinton supporters in 2008 after a bloody Democratic primary.




He also sat on a three-person vice presidential selection panel for the campaign, though he  stepped down after it was revealed that he received sweetheart mortgages from predatory lender Countywide Financial.




Both Perseus and DOE have denied that federal financing for VPG was political in nature.



Yes, because I'm sure such a thing has never even been heard of among The Most Transparent Administration,  Evah.

(0)

(0)
---