Government Surveillance Budget Revealed, $52.6 Bil


Post# of 79
Posted On: 08/31/2013 3:45:08 PM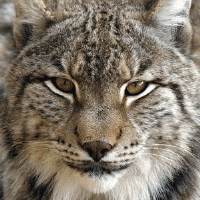 Government Surveillance Budget Revealed, $52.6 Billion To Spy
The U.S. government has a $52.6 billion "black budget" to operate its massive surveillance assets, according to new documents leaked by National Security Agency whistle-blower Edward Snowden.
The documents, which were publicized in an article by  The Washington Times, reveal that the Central Intelligence Agency (CIA), the National Security Agency (NSA) and National Reconnaissance Office (NRO) receive about two-thirds of the massive budget.
The paper also reports that CIA and NSA budgets have increased by over 50 percent each since 2004.
Here are some key takeaways from the  Post piece:



•Spending by the CIA has surged past that of every other spy agency, with $14.7 billion in requested funding for 2013. The figure vastly exceeds outside estimates and is nearly 50 percent above that of the National Security Agency, which conducts eavesdropping operations and has long been considered the behemoth of the community.




•The CIA and the NSA have begun aggressive new efforts to hack into foreign computer networks to steal information or sabotage enemy systems, embracing what the budget refers to as "offensive cyber-operations."




•The NSA planned to investigate at least 4,000 possible insider threats in 2013, cases in which the agency suspected sensitive information may have been compromised by one of its own. The budget documents show that long before Snowden's leaks, the U.S. intelligence community worried about "anomalous behavior" by personnel with access to highly classified material.




•U.S. intelligence officials take an active interest in foes as well as friends. Pakistan is described in detail as an "intractable target," and counterintelligence operations "are strategically focused against [the] priority targets of China, Russia, Iran, Cuba and Israel." The latter is a U.S. ally but has a history of espionage attempts against the United States.




•In words, deeds and dollars, intelligence agencies remain fixed on terrorism as the gravest threat to national security, which is listed first among five "mission objectives." Counterterrorism programs employ one in four members of the intelligence workforce and account for one-third of all spending.




•The governments of Iran, China and Russia are difficult to penetrate, but North Korea's may be the most opaque. There are five "critical" gaps in U.S. intelligence about Pyongyang's nuclear and missile programs, and analysts know virtually nothing about the intentions of North Korean leader Kim Jong Un.



The budget leak also reveals that the United States has spent more than $500 billion on intelligence since the 9/11 terror attacks.

(0)

(0)
---