Good Afternoon Fellow WTII Traders and Investors:


Post# of 17
Posted On: 08/19/2012 3:18:54 PM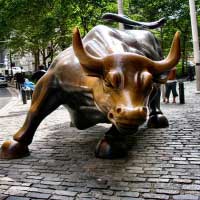 Good Afternoon Fellow WTII Traders and Investors:
The MVP Board here on Investors Hangout is currently experiencing a tremendous growth phase. Last week, our MVP OTC Contest saw 33 alerted OTC stocks and to be frank, our MVP members know how to pick stocks! We hope our contests will continue to grow, providing MVP members the opportunity to see what others are trading/investing in to help them make some money. Our moderators, faciliate the discussion on the board and help provide DD for each of the alerted stocks. We have been working hard to provide new features and content to help our MVP members gain additional incite into quality OTC and Big Board Stocks. We have been compiling a list of links for various stocks alerted on our MVP Board and we would like to share the links with you since your stock (this stock board) has links available. Visit our MVP website to find Daily & Weekly Charts, DD and News Links ( http://ihmvps.com/Stock_Charts.php ). We hope you will visit our MVP Board ( http://investorshangoutmvp.com or search "MVP" in the search box above to the right) and submit one of your Quality OTC and Big Board stocks in our weekly MVP OTC Contest and/or Bi-Weekly Big Board Contest. You have until 11:59PM ET to get your pick in for this weeks contests. We hope you will visit our board and discuss your favorite stocks with us this week. Good Luck! As always, let's make some money this week! Enjoy the remainder of your Sunday!
- Rob

(0)

(0)
Water Technologies International, Inc. (WTII) Stock Research Links



---

Quick Links:
MVP Board
-
OTC Stock Contest
-
Big Board Stock Contest
-
Portfolio Challenge
-
Blog
-
iStockify