U.S. Paying for Customs Facility — in Abu Dhabi


Post# of 79
Posted On: 08/18/2013 10:16:14 AM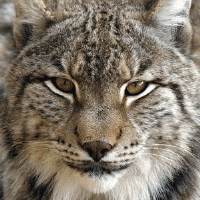 U.S. Paying for Customs Facility — in Abu Dhabi
The U.S. Customs and Border Patrol is drawing heat over plans to spend $425,000 per year to run a "preclearance" facility at Abu Dhabi International Airport in the United Arab Emirates.
The facility would allow fliers to be screened before boarding a plane and then enter the United States like domestic passengers, avoiding the long delays to get through customs at American airports.
Yet despite the cost to U.S. taxpayers, no American airline flies between Abu Dhabi and the United States, and fewer than 1,000 passengers follow that route each day, the New York Post reported.
Airline industry groups maintain that the customs facility will mainly benefit Etihad Airways, the Emirates' government-controlled airline, at the expense of American airlines. Passengers traveling from Asia or Europe could choose to fly Etihad and connect through Abu Dhabi to avoid U.S. customs lines, according to Aviation International News.
"It's outrageous that the federal government is helping a handful of travelers breeze into the U.S. from a foreign country while millions who rely on JFK [in New York City] endure hour-long wait times that hurt our airports and our city's brand," said Joseph Sitt, chairman of the Global Gateway Alliance, which focuses on metropolitan airports.
Testifying before a House subcommittee on July 10, Kevin McAleenan, Customs and Border Patrol acting deputy commissioner, said the early screening could prevent high-risk passengers from arriving in the United States and help relieve customs lines at several U.S. airports.
But Nicholas Calio, president and CEO of Airlines for America, said: "What we have here basically is the United States government picking winners and losers in the international aviation business, and the winners are the international competitors of U.S.-based airlines.
"For the U.A.E., this is not a national security issue; it's a commercial play. It's about diverting traffic that otherwise would fly on American metal to their own airplanes."
According to the Post, Ireland, Canada, Bermuda, Aruba, and the Bahamas have preclearance facilities for travelers to the United States.

(0)

(0)
---