Holder Racks Up $4 Million In Travel Expenses AUG


Post# of 79
Posted On: 08/10/2013 4:09:52 PM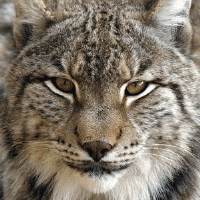 Holder Racks Up $4 Million In Travel Expenses
AUGUST 10, 2013
Judicial Watch announced today that it has obtained  documents from the Department of Justice (DOJ) revealing that between March 27, 2009, and August 24, 2012, Attorney General Eric Holder accrued $4,263,704.01 in total travel expenses. This included $697,525.20 in taxpayer-funded personal travel expenses.  The documents were released to Judicial Watch in June in response to an August 2012 Freedom of Information Act request.
Altogether , Holder took 213 out-of-Washington trips during the 42 months for which Judicial Watch obtained records. His 31 personal trips during the time period included two trips to Martha's Vineyard with a flight-only price tag of $95,184.50, as well as eight trips to Farmingdale, New York, at a flight cost of $118,553.71.  On September 9, 2010, Holder took a one-day personal jaunt to Atlantic City that cost the taxpayers $7,408 in flight expenses alone.
Holder's first  taxpayer-funded trip noted in the documents was to an April 2009 "US/Mexico Arms Trafficking Strategy Meeting" (government cost "unavailable") concerning gun-running between the US and Mexico, an issue in which the attorney general subsequently said he had no involvement. Among other controversial Holder travel expenditures:


In April, 2011 , Holder charged taxpayers $15,452.50 for a speaking engagement at Al Sharpton's National Action Network in New York City.


In June, 2012 , Holder charged $38,108.18 in "business and personal" expenses to address LULAC, a liberal group that strongly supports amnesty for illegal aliens, in Orlando and New Orleans.



(0)

(0)
---