BREAKING NEWS, ERIC HOLDER TO ANNOUNCE REFORMS MON


Post# of 35
Posted On: 08/09/2013 5:58:06 PM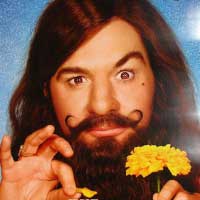 BREAKING NEWS, ERIC HOLDER TO ANNOUNCE REFORMS MONDAY, INCLUDING MARIJUANA
http://www.aclu.org/blog/criminal-law-reform/...about-time
Eric Holder to Announce Major Criminal Law Reforms on Monday. It's About Time this Administration Caught Up with the States.
By Chloe Cockburn, Advocacy and Policy Counsel, ACLU & Alex Stamm, ACLU Center for Justice at 3:58pm
Next Monday, Eric Holder will give a speech that we expect to propose some major policy shifts in the federal sentencing and enforcement arena. As NPR reported this week, Holder's position is that "there are too many people in jail for too long, and for not necessarily good reasons." We could not agree more. Moreover, given the wave of criminal justice reforms we have seen cropping up in states around the country, now is the right time for the administration to get with the program and show some leadership in rolling back some pretty disastrous policies.
Over the past few years, state lawmakers have grown increasingly disenchanted with the results of extreme sentencing laws and broad criminalization of conduct instituted in the 1980's and 1990's. These results include 2.3 million people in prisons and jails, the fact that 1 in 4 adults now has a serious misdemeanor or felony on their record making it difficult to secure employment and housing, and the mind boggling price tag of over $70 billion dollars a year (not counting collateral costs).
During the recently-ended 2013 legislative session (see here for a session calendar), lawmakers took modest, promising steps to extract us from the mass incarceration trap. Here are the highlights:

MARIJUANA LAW REFORM
As we observed earlier this year, this is one of the strongest trends in criminal justice reform. The public, policy makers, and opinion makers are growing increasingly averse to senselessly punitive enforcement of marijuana laws. CNN's Dr. Sanjay Gupta's recent reversal of his previously hostile stance against marijuana is the most recent high-profile about-face in this arena. State lawmakers are taking cues: marijuana reform bills were introduced in 30 states this session. Below are some of the most impressive developments.

(0)

(0)
---