CALIFORNIA DEMOCRATIC PARTY OFFICIALLY OPPOSES A


Post# of 35
Posted On: 07/23/2013 2:51:42 AM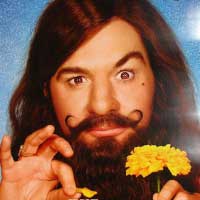 CALIFORNIA DEMOCRATIC PARTY OFFICIALLY OPPOSES ANY CRACKDOWN ON MMJ
http://www.eastbayexpress.com/LegalizationNat...e-in-co-wa
California Dems Say "No!" to Medical Marijuana Crackdown, Federal Interference in CO, WA
REGULATION & LEGISLATION David Downs — Mon, Jul 22, 2013 at 1:39 PM 
SoCal activist Lanny Swerdlow recently notified us that the California Democratic Party passed two historic resolutions on the issue of marijuana at its Executive Board meeting in Costa Mesa on Sunday, July 21. 
"The first resolution called on President Obama to (1) respect the voters of Colorado and Washington and to not allow any federal interference in the enactment of their marijuana legalization initiatives, (2) end the federal raids on patients and providers in medical marijuana states and (3) appoint a commission to look into the reform of our nation's marijuana lawS. 

"These are now official positions of the party
and add another level of mainstream approval for medical marijuana and marijuana law reform - approval that will hold us in especially good stead when speaking with Democratic elected officials and candidates," Swerdlow wrote.

(0)

(0)
---