$NHUR On The Rebound Chart PRIMED + NEWS Nort


Post# of 11
Posted On: 07/11/2013 8:38:31 PM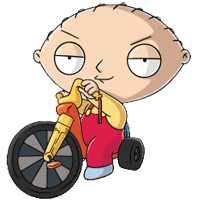 $NHUR On The Rebound Chart PRIMED + NEWS
Northumberland Resources, Inc. is a highly focused, risk-averse oil and gas exploration company with a focused strategy of building a substantial portfolio of oil and gas assets. Northumberland will exploit projects which can deliver cash folows normally associated with higher risk projects, but without exposure to high risk failure rates. With an exceptional oil and gas project portfolio and a dedicated management team, we are building a future of sustained prosperity for our shareholders.
On the morning of Monday, July 8,  Seeking Alpha published an article entitled " Northumberland Resources: A Worthless Promoted Stock ." That same day, as seen on the chart above, NHUR stock prices plummeted as a massive sell-off followed the article. For some reason  Seeking Alpha articles have a profound effect on micro-cap and OTC stocks – just as it did with NHUR.
This penny stock was staying pretty well sideways at or around the $1.00 mark until share prices dropped over 50% over a 3-day period. However, today we see something happen! The  Seeking Alpha article claims NHUR is a pump and dump with no resources. The positive article that came out today, " Northumberland Resources Inc. Update on the Asmussen 16-3 Well ," was a slap in the  Seeking Alpha author's face!
Today's press release stated that drilling on the Asmussen 16-3 well began on Monday July 8th. Today, July 11, the well's depth of 2700 feet would be reached and the pumping of fluid to the surface would commence. This is great, great news and it caught the attention of a lot of traders today.
NHUR rebounded extremely well today and formed a very strong  bullish piercing pattern at the bottom of a very prominent downtrend (as seen above). The penny stock closed up 13.04% at $0.39. Volume was about average – around 911k shares changing hands 288 times. The stock is liquid, responsive, and volatile with a low float. We should see another press release issued tomorrow or Monday to follow-up with today's. We should also see a bullish continuation as NHUR retraces itself back to the $1.00+ mark.

(0)

(0)
Supernova Energy, Inc. (SPRN) Stock Research Links



---