SÃO PAULO, Brazil — Brazil's Sarah Menezes capt


Post# of 19
Posted On: 07/30/2012 6:53:54 AM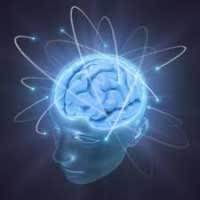 SÃO PAULO, Brazil — Brazil's Sarah Menezes captured judo's top prize in the 48kg category, the first time her country's women took home gold in the Olympic sport.

After defeating Romania's Alina Dumitru, the reigning Olympic champion in the women's 48kg category, on Saturday, Menezes — who used to sneak off to train because her parents disapproved of judo — said it would take time for her win to sink in, according to Reuters.

"The penny has only half-dropped," Reuters said she told reporters. "I hoped one day to reach the Olympic podium and I did it at the age of 22, so I'm very, very happy. I believe that this medal will change my life."

But Menezes's win didn't come easy. She got off to a shaky start on Saturday, barely making it through her preliminary rounds by the smallest possible margin, reported the Associated Press. By the time she made it to the final fight, she managed to throw Dumitru twice for a convincing win.

Dumitru came into the London Olympics as the favorite after her 2008 Beijing win and three world medals, according to Sports Network. The 29-year-old had already announced her plans to retire following this year's Games, and her loss hasn't made her change her mind.

"This is my last Olympic Games," she said. "I want to go and have a family."



SÃO PAULO , Brasil - Sarah Menezes do Brasil capturou prêmio de judô na categoria 48 kg , a primeira vez que mulheres de seu país levou o ouro para casa no esporte olímpico .

Depois de derrotar Alina Roménia Dumitru, o atual campeão olímpico na categoria das mulheres 48 kg , no sábado, Menezes - que costumava passar despercebido para treinar porque seus pais desaprovavam judô - disse que levaria tempo para a sua vitória a afundar-se em , segundo a Reuters .

" A moeda tem apenas meio caiu ", disse à Reuters que ela a repórteres. " Eu esperava que um dia para chegar ao pódio olímpico e eu fiz isso com a idade de 22, então estou muito , muito feliz. Acredito que essa medalha vai mudar minha vida. "

Mas a vitória de Menezes não veio fácil. Ela teve um início instável no sábado , quase tornando-o através das suas eliminatórias pela margem menor possível, informou a Associated Press . No momento em que ela fez para a luta final, ela conseguiu jogar Dumitru duas vezes para uma vitória convincente .

Dumitru entrou na Olimpíada de Londres como o favorito após sua vitória de Pequim 2008 e três medalhas de mundo, de acordo com a Sports Network. A 29-year -old já havia anunciado seus planos de se aposentar após Jogos deste ano, e sua perda não fez ela mudar de idéia .

"Este é meu último Jogos Olímpicos ", disse ela . " Eu quero ir e ter uma família . "

(0)

(0)
---