Vert is gone now and up we go Kaboom


Post# of 606
Posted On: 06/28/2013 2:14:45 PM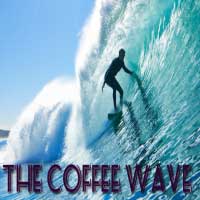 Vert is gone now and up we go
Kaboom wowsers ENAB .038 printed this week now and EXLA moving next week.


ENAB .035 now and EXLA is next Short Sales   http://www.excelsiorgoldcorp.com/contact.php
Date Short Interest % Change Avg. Daily Share Volume Days to Cover Split New Issue
Apr 30, 2013 0 -100.00 1,681,428 0.00 No No
Apr 15, 2013 441,450 -11.71 10,851 40.68 No No
Mar 28, 2013 499,980 0.00 9,282 53.87 No No
Mar 15, 2013 499,980 0.00 9,090 55.00 No No
Feb 28, 2013 499,980 0.00 8,206 60.93 No No
Feb 15, 2013 499,980 2,402.40 15,213 32.87 No No
Jan 31, 2013 19,980 -97.86 520,830 1.00 No No
Jan 15, 2013 934,980 -0.53 421,227 2.22 No No
Dec 31, 2012 940,000 100.00 476,355 1.97 No No
1 I think it is great to see a shareholder news letter sign up spot for reaching the shareholders on all company events. I also feel the long term investors are mostly who sign up for this and this can be used to add to the news releases and filings awareness ahead.
Doug stated he will talk to his IT website person and see what he can do to add a Shareholder newsletter sign up.
2 Also they say a picture is worth a million dollars and with the shareholders seeing the actual progress with pictures of the site this can add a more long term shareholder's awareness in regularly if updated can help them visualize the progress in between news releases.
Again he did like this Idea of adding some regular updates by way of pictures of the progress. and would also talk to the IT guy about this addition as well to the website.
3 Some information for the novice of how to research  and read the survey reports and off site links to educate the long term holders on why mining can be a great investment.



Did not get a chance to ask this questions as others were more important.




4 A ribbon cutting

ceremony

photo as the mine entrance is done posted to the website as well as a progress report on the road and mine entrance opening when ready.

He did say this is a very good possibility and they are working right now with the

USFS

on when they can do further updates as they finish the  road and mine opening completion this month and looks like about fifteen days away  to start the next addition of work.

5 What are the next objectives as the mine road and entrance are done for this summer?



The largest objective right now is more funding as well as the next project is to do more drilling under ground to start moving the pay dirt. We also chatted about initially sending the pay dirt by rail from the site to Montana for processing as they get the start of the mine opening and dirt processing. This is the best cost at the start as they get ready to turn a profit and start there own processing later on site.



6 How long now before we see actual separating of the ore from the pay dirt?

Right now they are working on the permitting process with the

USFS

and other government permits to get this started. They are also having another round of specialist as early as July 17

Th

to advise them on the best course of action ahead for this summer.

7 How is the progress on finding a JV partner looking and have you add many inquiries as well as increased website traffic this month?

They are right now in talks of the JV with a Florida

mining

corporation as well as working on a few new directors to the company and progress is going well on both of these fronts. The new directors are also very experienced in mining and will bring much to the long term health of the company ahead.

Initially

looking  at three million in funding from there Florida JV and look to settle this as quick as possible.


8 When will you have OTC markets.com updated on the

EXLA

with the website and the current directors?



He will refer the updating of the website and other info of OTC markets.com over to his IT guy to add the website to the page on research links.



I also addressed the previous attempt at going public and the problems they had then. He did say that the partners he had in ALTO were not as interested in the mine as the stock it self and that he has moved this to the new company  to make sure this is done with mining experience this

time

. he is also resolving the issues of the filings which were a problem

before

and has hired the right company to insure all filings are done properly and accurately this time as they get the mine opening. He does not fore see the same issues now with the new directors as before and will do all he can to make this a success now this year.

Please feel free all to call and ask any questions as they are all up front and like talking to the investors.
We even also discussed much information I have on

transportation

and also

mining

equipment experience an

d connections

I have here in Western Pa the home of Cola and Iron Ore mining for the US.


I thank you  Doug for any and all help to the shareholders and I will make sure and add as many long term investors on the lower priced days as we move this stock step by step up into the pennies this season in between significant events and filings.
Please feel free to let me know in any way how I can help you.
__._,_.___
.
__,_._,___

(0)

(0)
---