Excelsior Gold Corporat


Post# of 606
Posted On: 06/21/2013 9:14:28 AM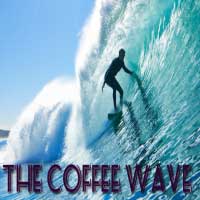 Excelsior Gold Corporation (OTCBB: EXLA)
EXLA Security Details
Share Structure
| | | |
| --- | --- | --- |
| Market Value 1 | $371,000 | a/o Jun 20, 2013 |
| Shares Outstanding | 106,000,078 | a/o May 13, 2013 |
Overview
Located in Washington State, the Great Excelsior Mines present drill indicated gold-silver resource is 493,298 equivalent ounces of gold.

The Great Excelsior Mine was a former gold-silver producer which was forced to close in 1918 due to falling metal prices and a shortage of supplies. Excelsior Gold Corporation recently acquired 30 lode mining claims covering the drilled resource.
In 1987 Steelhead Resources commissioned American Mine Services, Inc. (AMS), to calculate the global geologic reserves and stripping ratio for the deposit. This calculation was done using geostatistical methods and based on the assay results from 45 core holes drilled by US Borax, Corp. AMS concluded that the project could be mined using a 3:1 stripping ratio. The results of this study are presented in Table 1.
25 Most Recent Press Releases
Excelsior Gold Corp. Plans to Begin Underground Work at the Great Excelsior Mine


Fri, 31 May 2013 12:54:04 PST
Located in the NE ¼ Sec 6, T39N, R8E. The work shall consist of removing rotting timbers, barring down lose rock, opening and securing areas blocked by rock fall or collapse, installing ladders, improving mine safety, geologic mapping and sampling.
The work is scheduled to begin on June 1st, 2013 and shall continue until completed, or stopped by severe weather.
Excelsior Gold Corp. to Begin Work on Access Road to Excelsior Mine


Fri, 31 May 2013 12:53:04 PST


Excelsior Gold Corp. plans to begin work at the Great Excelsior Mine, located in the NE ¼ Sec 6, T39N, R8E. The work shall consist of surveying the upper and lower access roads using a GPS and mapping the location of the drill holes and drilling access roads for planning purposes.
The work is scheduled to begin on June 1st, 2013 and shall continue until completed.
Excelsior Gold Corp (EXLA) to Access High-Grade Gold-Silver Zone at Excelsior Mine


Wed, 22 May 2013 5:18 PST


WENATCHEE, WA--(Marketwired - May 22, 2013) - Excelsior Gold Corp, a wholly owned subsidiary of Helmer Directional Drilling (OTCBB: EXLA) filed a Notice of Intent with the USFS to open the caved portal, currently blocking access to a 10 ft (3m) wide, high grade gold - silver zone which runs between 0.54 opt Au and 1.22 opt Au and 47 opt Ag and 115 opt Ag, based on previous sampling by ASARCO (1967) and US Borax (1976).
The Excelsior Mine was mined for silver and gold prior to 1917, closing during WWI due to a shortage of steel and mine labor. Approximately 50,000 tons of moderate to high-grade ore were minded during this time period.
Current Excelsior management has located and is examining extensive records dating from 1934 to 2004 which indicate that the mine be operated at gold prices as low as $750/oz.
Helmer Directional Drilling Corp. Signs Binding Letter of Intent to Acquire CUP Claim Group


Fri, 05 Apr 2013 10:09:04 GMT
http://www.excelsiorgoldcorp.com/pdfs/goldfie...intent.pdf
Senior Management/Directors
Paul Donaldson, Chief Executive Officer and Director
Dr. Paul R Donaldson was elected to the Board of Excelsior Gold Corporation in December 2012. He is currently Professor Emeritus of Geophysics at Boise State University where, during a 30 year tenure, he served 9 years as Chairman of the Department of Geosciences and 3 years as Director of the research Center for Geophysical Investigation of the Shallow Subsurface. His primary teaching duties included courses in theoretical and applied geophysics and economic geology. Prior to his academic/research career he worked for the U.S Geological Survey and in the private sector for various mineral and energy resource companies including Amoco Production Company, Kennecott Exploration Inc. and Earth Resources Inc. Overlapping his academic career he completed more than 50 proprietary commissioned geological and geophysical reports for private sector mineral and energy resource companies large and small. Dr. Donaldson holds a PhD in geophysics with a minor emphasis in economic geology from the Colorado School of Mines. His pre-doctoral studies were completed at Stanford University and the University of Utah. He is a member of the Society of Exploration Geophysicists and a Registered Professional Geologist/Geophysicist in the state of Idaho.
W. Glen Zinn, Chief Operating Officer
Mr. Zinn, age 70, has 45 years of senior executive for mining and minerals exploration companies around the world. Since 2010, Mr. Zinn has been an independent management and operation consultant for various U.S. natural resource companies. From 2004 to 2010, he was Chairman, CEO, and President of Bell Copper Corporation, an international copper exploration development and production company. From 1986 to 1993, he was an executive with Hecla Mining Company, serving as the the Vice President of Corporate Development & Exploration from 1990-1993. In 1980, Mr. Zinn was appointed by Secretary of the Interior William Clark to the National Strategic Materials and Minerals Program Advisory Committee to provide advice in respect of mineral needs and resources for purposes of national security. From 1971 to 1986, he served in various management capacities and as Chief Geophysicist for Unocal. Mr. Zinn holds a Bachelor of Science degree in Geological Engineering with a minor in Geophysics from the Michigan College of Mining & Technology. Mr. Zinn also holds various postgraduate certificates from MIT, Stanford, and Northwestern.
Juan (John) Gutiérrez, Director
Mr. Gutiérrez, age 67, is presently the owner of GGEO, Ltd., a geoconsulting group specializing in the sourcing of strategic materials and metals and has served in this capacity since June 2009. GGEO has provided consulting services for a number of national and international mining, research and engineering firms including Electro-Chem Technologies & Materials, Wyman Engineers, PARS Environmental, Inc., 5N Plus; Geovic Energy, Mountain States R&D International, Inc., Bolivian Minerals Group and Dynamic Production Inc. Concurrently, Juan is the primary mining Consultant for Matmown, Inc., a Nevada-based international mineral mining and exploration company and the Kaloff Family Trust (Mineral Hill Mine, Arizona).

From June 2006-2009, Gutiérrez was owner & chief field engineer for MineSeal, LLC, a company he started specializing in mine closures utilizing a polyurethane foam manufactured by the company.

From July 1998-June 2006, Gutiérrez was mining engineer/mineral examiner for the U.S. Forest Service evaluating mineral properties and lead mine closure/remediation specialist.

April 1992-July 1998, Gutiérrez worked as a mining engineer at the Washington office level for the U.S. Forest Service and State Department, U.S. Embassy, in Venezuela. He served as a mining & environmental advisor to the Venezuelan government in the gold and diamond sectors of Bolivar State, Venezuela. During that same time period, Gutiérrez consulted for the USAID (World Bank) and U.S. State Department in Brazil in sustainable mining practices and alternative mercury-free methods for gold recovery.

Gutiérrez holds a B.A. (anthropology) from the University of Nevada, and a B.S. (Geology) School of Mines, University of Idaho. He attended graduate studies in geological engineering at the University of Idaho, Moscow. Juan is a Licensed Professional Geologist, Certified Mineral Examiner, Registered Environmental Manager and meets the requirements of a QP, as a Registered Member of SME, recognized under the Canadian Instrument 43-101.
Excelsior Gold Corporation
Investor Resources








If you would like more information about investment opportunities please contact Investor Relations at 509-670-6841 or by email at corpinfo@excelsiorgoldcorp.com ;

To view historical performance of the stock of the Company, please go to http://finance.yahoo.com/q?s=EXLA ;

To view all of the regulatory filings of the Company with the Securities and Exchange Commission, please go to http://www.sec.gov ;

To view all press releases of the Company please go to the News section of the website;

To view XBRL files of the Company please go to the XBRL section of the website;




Contact Us
Corporate Office
Excelsior Gold Corporation
2845 Snowflake Dr.
Boise, Idaho 83706
__,_._,___

(0)

(0)
---