$HALB .022 Halberd Corporation Announcement Entry


Post# of 380
Posted On: 06/20/2013 3:10:46 PM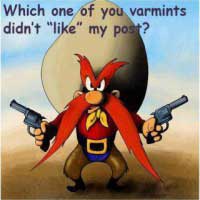 [b]$HALB[/b] .022 Halberd Corporation Announcement Entry Into the Online Consumer Market
Company's Low Cost Unmanned Aircraft System Will Be Sold Online Through eBay, RC Universe and Other Online Retailers
LAS VEGAS, NV, [b][color=blue]Jun 05, 2013[/color][/b] (Marketwired via COMTEX) -- Halberd Corporation (PINKSHEETS: HALB) is pleased to announce its strategies to effectively move forward with its plans to develop its entry into the online consumer market and is now offering a low cost unmanned aircraft system for the general public. These will be sold online through eBay, RC Universe as well as other online retailers.
President Stacie Allen stated, "As President, I am pleased and amazed to see the complexity of an unmanned aircraft system, simplified to the point that anyone can operate without complex training."
About Halberd Corporation Halberd Corp is a manufacturer of both short and long-range Unmanned Aircraft Systems. The UASs are intended for both private and public use. Halberd has taken a new approach to the development of drone technology by making use of advanced composite construction techniques and materials. The company incorporates the latest in ultra-light high speed computer processors to deliver a flexible, mission specific drone to our customers that can perform various complex missions.

(0)

(0)
---