$PLPL Plandai's Products May Inhibit Prostate Canc


Post# of 380
Posted On: 06/11/2013 6:12:12 PM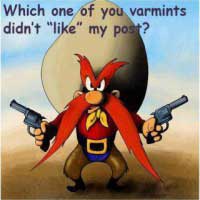 [b]$PLPL[/b] Plandai's Products May Inhibit Prostate Cancer Growth
BALTIMORE, MD, [b][color=green]Jun 11, 2013[/color][/b] (Marketwired via COMTEX) -- Goldman Small Cap Research, a stock market research firm focused on the small cap and microcap sectors, reports that recent prostate cancer studies involving the use of green tea as a method of inhibiting prostate cancer growth demonstrate yet another major clinical market opportunity for Plandai Biotechnology Inc. (OTCQB: PLPL). Prostate cancer is the second leading cause of cancer death among men in the U.S. and the sixth leading cause of cancer death among men worldwide.
Last week at the annual ASCO (Association of Clinical Oncology) conference, a group of doctors who conducted a study of 203 men diagnosed with prostate cancer at hospitals in Europe demonstrated that polyphenol-rich foods such as green tea demonstrated multiple anti-cancer effects.
The aforementioned six-month trial is not the first to study the effect of green tea on prostate cancer. A recent two-month study at the University of California, Los Angeles (UCLA) demonstrated that the consumption of 6 cups of green tea daily might inhibit the growth of prostate cancer tumors by decreasing inflammation and stimulating cell death. The Phase 2 trial was randomized and included 67 subjects. Once again, results showed that the polyphenols routinely reached the prostate.
The key takeaway from both of these studies is that it is likely that increased bioavailability in the consumed product may result in increased efficacy. For example, instead of having trial subjects consume 6 cups of green tea daily, as was the case in the UCLA trial, it makes more sense to utilize a form of Plandai's Phytofare(TM) Catechin Complex, which is processed to deliver a highly bioavailable, antioxidant- rich botanical green tea-derived extract at a level many times that of other products available on the market. Therefore, not only would the subject reduce consumption, but the higher bioavailability could lead to greater efficacy as well.
Since a number of extended and new studies on the effect of green tea and prostate cancer are in the offing, we believe that Plandai will benefit as a likely primary source of product for the trials and these moves potentially could result in a commercially available Plandai-product used by consumers to prevent or treat prostate cancer.
Goldman Small Cap Research articles and reports on Plandai as well as associated disclaimers can be accessed or downloaded in their entirety by visiting www.goldmanresearch.com.
About Goldman Small Cap Research: Led by former Piper Jaffray analyst and mutual fund manager Rob Goldman, Goldman Small Cap Research produces small cap and micro cap stock research reports, daily stock market blogs, and popular investment newsletters. For more information, visit www.goldmanresearch.com.
A Goldman Small Cap Research report is not intended as an offering, recommendation, or a solicitation of an offer to buy or sell the securities mentioned or discussed. Please read the report's full disclosures and analyst background on our website before investing. Neither Goldman Small Cap Research nor its parent is a registered investment adviser or broker-dealer with FINRA or any other agency. To download our research, view our disclosures, or for more information, visit www.goldmanresearch.com.
About Plandai Biotechnology, Inc. (OTCQB: PLPL): Plandai Biotechnology, Inc. and its subsidiaries develop highly bioavailable, phytonutrient rich extracts, which are being utilized to deliver a new family of drugs to safely and affordably treat a multitude of diseases and conditions. Plandai Biotechnology controls every aspect of the process, from growing the raw materials on its farms in South Africa, to producing the patented Phytofare(TM) extracts in-house allowing the Company to guarantee the continuity of supply as well as quality control throughout the entire process. Targeted industries for the Company's products include food and beverage, cosmeceutical, wellness, nutraceutical, anti-aging, and pharmaceutical. For more information, please visit http://www.plandaibiotech.com.

(0)

(0)
---