$YFRM YaFarm Technologies, Inc. Announces ISCI G


Post# of 380
Posted On: 05/20/2013 11:14:11 PM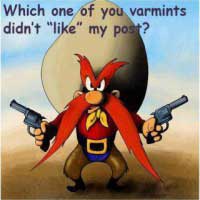 [b]$YFRM[/b] YaFarm Technologies, Inc. Announces ISCI Grand Opening
PITTSTON, ME, [b][color=green]Mar 27, 2013[/color][/b] (MARKETWIRE via COMTEX) -- YaFarm Technologies, Inc. (PINKSHEETS: YFRM) (YaFarm, or the Company) is pleased to announce the grand opening of The Integrative Stem Cell Institute (ISCI), a premier provider of point-of-care, stem cell-based therapies. The Institute is located within Hospital Galenia at 77505 Benito Juarez Quintana Roo, Mexico and the telephone number is 1.503.446.5039 (US).
The grand opening event, scheduled for 6:30PM on Thursday, April 25, 2013 will introduce the Institute to the Cancun community. Along with dignitaries and medical professionals in Cancun, the ISCI has also invited international physicians and research groups to attend the event and tour the facility. The ISCI combines a state-of-the-art laboratory with therapy rooms to provide stem cell based clinical studies for neuro-degenerative diseases. The 2000+ square foot facility located in the Hospital Galenia contains a large ISO 7, Clean 10,000 clean room to process and differentiate progenitor (stem) cells for research and clinical applications. The ISCI provides these therapies as part of controlled clinical studies that combine the ISCI science with the world-class medical expertise an interdisciplinary faculty of licensed and experienced physicians.
"This will be the first opportunity for us to show off the ISCI to our neighbors here in Cancun," says David Audley, CEO of the ISCI. "We want to introduce ourselves, and show them our approach to patient care and science. Our Institute is unique, both in the scope of what we do, and our capacity to process cells in a safe and controlled environment," continued Mr Audley. "The ISCI been approached by several organizations to bring innovative medical treatments to Mexico. We are committed to Cancun, and to being good neighbors and supporters of the city and the region. This event is an opportunity for the ISCI to show off our Institute, highlight the amazing environment of the renovations at Hospital Galenia, and to connect with the community that we call home."
About Integrative Stem Cell Institute (ISCI) The Integrative Stem Cell Institute (ISCI) is a premier provider of point-of-care, stem cell-based therapies for patients from around the world. With a state of the art laboratory housed within the Hospital Galenia in Cancun, Mexico, the ISCI combines the most advanced scientific application of stem cells with second to none medical care within the structure of adaptive clinical trials to effectively track long term outcomes and assure patient safety. More information on the Integrative Stem Cell Institute is available at www.iscelli.com

(0)

(0)
---