Well - lets look at a little bit of the brainpower


Post# of 46
Posted On: 05/19/2013 8:43:02 PM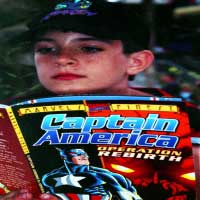 Well - lets look at a little bit of the brainpower supporting this device to drug delivery technology which, when successful, will become the primary standard of care in its field - treating spinal trauma to chronic back pain. The market potential is absolutely huge.
(from invivo site -   http://www.invivotherapeutics.com/about-us/our-team/)
Management: Frank Reynolds co-founded InVivo Therapeutics in 2005 and he serves as Chairman of the Board, CEO and CFO. He is the former Director of Global Business Development at Siemens Corporation where he had global responsibility for business development. He has over 30 years of executive management experience and was the founder & CEO of Expand The Knowledge, Inc., an IT consulting company with a focus on life sciences.
Dr. Eric Woodard is Chief, Neurosurgery at New England Baptist Hospital in Boston. Dr. Woodard was formerly Chief of the Division of Spinal Surgery in the Department of Neurological Surgery at Brigham and Women's Hospital, where he held the rank of Assistant Professor in Surgery at Harvard Medical School. Dr. Woodard has established the Neurosurgery Fellowship in spinal surgery at New England Baptist Hospital. He has been an editorial board member for The Journal of Spinal Disorders, Spine Universe.com and is an ad hoc reviewer for Neurosurgery, Journal of Neurosurgery and the New England Journal of Medicine. He is the immediate past chairman of the AO Spine North America Board and serves on the Board of AO Spine International.
Mr. Brian Hess, a former Stryker biomaterials product development specialist, joined InVivo as its Director of Product Development in February 2012.  Hess spent the previous eight years at Stryker developing biomaterial technologies for the orthopedic market, and he has led multiple product development teams through the FDA process. Mr. Hess was instrumental in developing HydroSet™, an injectable calcium phosphate based bone substitute, from concept to product launch. The product has become the market-leading bone scaffold, and Stryker awarded Mr. Hess and his team with "Best Technology" and "Best Team Synergy" for their work on this critical product.

(0)

(0)
InVivo Therapeutics Holdings Corp (NVIV) Stock Research Links



---