$AXLX .0007 Today's news Axiologix, Inc. Success


Post# of 380
Posted On: 05/14/2013 4:19:29 PM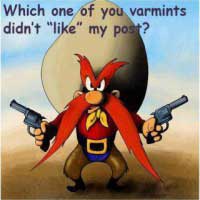 [b]$AXLX[/b] .0007 Today's news Axiologix, Inc. Successfully Completes Due Diligence On Californian Acquisition: Moving To Complete Definitive Agreements.
SARASOTA, Fla., May 14, 2013 /PRNewswire/ -- Axiologix, Inc. (www.axiologix.net) (OTC Pink: AXLX), an International Technology and Services Organization focused on delivering Cloud-based Products and Services, announced today it has successfully completed its due diligence of the pending acquisition based in California. Both parties are now moving to complete definitive agreements for the transaction.
The acquisition is a leading provider of IP voice, data and managed services to small and medium enterprises (SMEs) across the United States. If completed, the acquisition will bring immediate accretive annual revenues of $5.5 million to Axiologix, Inc. with positive EBITDA of circa $1 million per year.
Dennis Mitrano, President of Telecom Operations of Axiologix, Inc., commented,"We are pleased to have successfully completed quite a detailed due diligence process over the past couple of months. Whereas there are always areas that will need improvement, overall the Company is well run and has a solid state-of-the-art technology platform using industry-leading suppliers that we can use to build out from as we acquire additional companies. They also have strong customer relationships with some household names that have been with them over 5 years in some cases, and the management team is strong in their respective areas. They run a very efficient business that has been growing at between 15%-20% per year in its hosted services segment, which they have focused on in recent years due to better returns on revenues, and have successfully moved away from other less profitable areas. We expect that these growth levels will be at least maintained, delivering strong organic growth from this business, and when we add in additional acquisitions with the same technology platforms we can deliver significant operational savings from the integrated customers. All in all, this has been a good process for both sides and we are now working to complete the definitive agreements and to raise the necessary funding to complete the transaction as soon as possible."
Corporate Press Release e-Mail Distribution
Interested investors and shareholders will be added to the corporate e-mail database for future corporate press releases and industry updates after sending an e-mail with "AXLX" in the text to investorrelations@mindspring.com.
Investor Relations Contact:
E-mail: axlx@asaustinco.com
Phone: +1 941 306 3935
About Axiologix, Inc.
Axiologix, Inc. is an International Technology and Services Organization focused on delivering Cloud-based Products and Services to small and medium sized businesses primarily in the United States and to operators globally. Axiologix is headquartered in Florida, with international operations in Dublin, Ireland. Additional information may be found at www.axiologix.net

(0)

(0)
---