$GNCP .01 News just out GNCC Capital, Inc. Secur


Post# of 380
Posted On: 05/06/2013 7:16:46 AM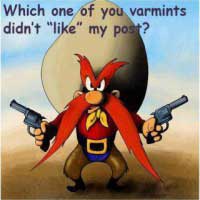 [b]$GNCP[/b] .01 News just out GNCC Capital, Inc. Secures Additional Funding Commitment
NEW YORK, May 6, May 06, 2013 (GLOBE NEWSWIRE via COMTEX) -- GNCC Capital, Inc. (Pink Sheets:GNCP) ("the Company") confirms that it has now secured the required funding commitment it required to complete upon its proposed acquisition, as updated to stockholders on May 2, 2013.
The funding commitment is an initial facility of $500,000 required to fund three drilling programs on this Gold Exploration Property. These drilling programs will follow a previous drilling program which yielded Assay results which indicate that further drilling programs are warranted, following a full Geochemical Campaign.
Should the Assay results from these three additional drilling programs be as satisfactory as previously obtained, this Credit Facility will be substantially increased, to an additional $2 million, in order to expedite further and very extensive exploration on this Gold Property.
The Company's projections and its target for the Assay results are an average of: 0.06 to 0.10 ounce per ton, for Gold. This meets Company Management's absolute minimum requirements for low cost extraction, given the current availability of Water, Power and the existing Infrastructure.
The Company has filed the specific details of this transaction, Management Comments and their disclaimers, for this Gold Property, on May 6, 2013 and on OTCIQ, this filing can be accessed here: http://www.otcmarkets.com/financialReportView...;id=103714.
The Company, due to Non-Disclosure Agreements, cannot divulge any further information of the Gold Property, now under final consideration for acquisition.
The Company announced on February 16, 2013 that it had entered into a Line of Credit Agreement with Diamond Peak Resource Corporation ("Diamond Peak") in the amount of $1,000,000 primarily for the immediate and accelerated development of the Company's Mining Exploration Properties. The funding available to Company under this facility is not being utilized for this Gold Property under consideration for acquisition. See filing in respect of this transaction: http://www.otcmarkets.com/financialReportView...p;id=99991.
The Company is now in a position to report that it expects to complete this acquisition very shortly, this following extensive due diligence and deliberations.
The completion of this acquisition significantly increases the Company's size and its exposure to the Gold Sector.
About GNCC Capital, Inc.:
GNCC Capital, Inc. is primarily a Gold Exploration Company, with a secondary focus on Silver Exploration. The initial exploration properties are located in Arizona and consist of "Esther Basin, Burnt Well, Clara, Kit Carson, Silverfields and Potts Mountain". The Company intends to create significant value for its initial portfolio of properties through continued exploration, joint ventures, and through the acquisition of additional Gold and Silver Exploration assets. GNCC Capital, Inc. is a current information filer on the OTC Markets under the symbol "GNCP'.

(0)

(0)
---