EPGG has demonstrated how easy it moves this m


Post# of 64
Posted On: 04/30/2013 11:27:04 AM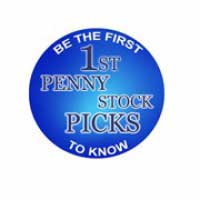 EPGG has demonstrated how easy it moves this morning with virtually no stock in the market this is shaping up to be an investors/traders dream. The L2 on EPGG is the thinest we have ever seen, gotta love an untouched newly issued security. EPGG has only been trading since April 5th, 2013----LESS THAN A MONTH! Those that get in early could reap huge rewards. That is the very reason we brought you this profile as soon as possible.

Not to mention we got a press release this morning about more potential licensing and international patents.
http://www.businesswire.com/news/home/2013043...ernational


As promised our executive summary on EPGG

Nicholas Sorge, Sr is the founder and current President and Director of Empire Global Gaming, Inc. and has been since his appointments to the Board of Directors on May 11, 2010. He personally created a revolutionary new system for roulette which led him to obtain U.S. patents pertaining to roulette and other games. He has licensed Empire Global Gaming, Inc. as the exclusive licensee for four of his patents covering fourteen roulette games and other patented and patent pending Class l and Class lll grade manual and electronic games. For the past 27 years Mr. Sorge has served Pallets R Us, Inc. of Bellport, NY as its President. Pallets R Us, Inc. is an Industrial pallet manufacturer servicing the tri state area of New York, New Jersey, Connecticut, and Pennsylvania since 1984

Dolores Marsh is the current secretary, chief financial officer and director of Empire Global Gaming, Inc. since May 11, 2010. Ms. Marsh is a native of New York and lives in Manhattan. She graduated from NYU with a BA in business. She founded the media department of NY in 1980 and has served as its president and CEO for the past 30 years. The media department of NY is a successful independent media planning and buying company with offices in midtown and downtown NYC. The company works with national advertising agencies and clients offering them complete media capabilities.

Coverage on EPGG WILL continue for a very long time!

Updates on our other stocks in play coming this weekend



(0)

(0)
---