$REVI Today's news Resource Ventures, Inc. Globa


Post# of 380
Posted On: 04/24/2013 4:12:24 PM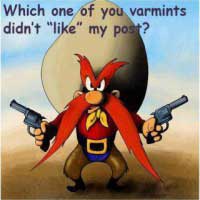 [b]$REVI[/b] Today's news Resource Ventures, Inc. Global Energy Management Ltd. and Next Space Solutions LLC. Have Been Awarded a PPA Contract in California
SILVERADO, CA, Apr 24, 2013 (Marketwired via COMTEX) -- Resource Ventures, Inc. (PINKSHEETS: REVI) President Bob Thompson announces that Global Energy Management Ltd. (GEM) A wholly owned subsidiary of Resource Ventures Inc. (REVI) and Next Space Solutions LLC has just been awarded a Renewable Energy Photovoltaic project in California.
President and CEO Jamison Slough of Next Space Solutions LLC. (NSS) said he is excited about the opportunity to work with Global Energy Management team. He stated that this new PPA contract will set the foundation for a long term agreement with GEM. This contract will set in motion the first step in the development of a series of additional photovoltaic and other renewable energy projects. He stated we will be issuing target dates and timelines for this project in the very near future, as information becomes available.
Commented President Bob Thompson is very excited about the award of the first PPA with NSS. And looks forward to this exciting opportunity to with Mr. Jamison Slough and his team.
About Resource Ventures, Inc. (PINKSHEETS: REVI)
Resource Ventures Inc. ("REVI") is an emerging independent global Electrical Power Production and Petroleum Exploration Company that is focused on the acquisition and development of a diversified portfolio of complementary power generation and energy production projects.
REVI's strategic vision anticipates the utilization of both modern and traditional power generation technologies in combination with diverse energy sources, including oil and natural gas as well as renewable energy sources such as biomass, bio-diesel, wind power and photovoltaic systems.
For additional information: Telephone: 888.497.REVI (888.487.7384)
Email: info@resven.com Web Site: http://www.resven.com Investor Information visit http://www.otcmarkets.com/stock/revi/quote

(0)

(0)
---