$SAFC SafeCode Drug Technologies Initiating Acti


Post# of 380
Posted On: 04/16/2013 5:54:17 PM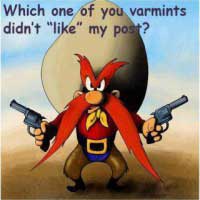 [b]$SAFC[/b] SafeCode Drug Technologies Initiating Activities to Commercialize its Recent Newly Acquired Technology of the Pain-Free Injection
JERUSALEM, [b][color=blue]March 21, 2013[/color][/b] /PRNewswire via COMTEX/ -- SafeCode Drug Technologies Corp. (OTCBB: SAFC), a developer of voice activated drug safety application announced today that the company is actively initiating a business development plan to commercialize its newly acquired technology.
During the first stage of the business development plan, SafeCode intends to initiate a formal search for market-tested executives to help the company's management team and to raise additional funds to reach its commercialization objectives.
The company recently reported that SafeCode Drug Technologies acquired Quickool and EZJect technology from Sindolor Medical Ltd., an Israel-based medical technologies development company. The breakthrough Quickool technology enabling individuals to self-administer pain free injections.
The technologies enable individuals to safely and painlessly administer injections or blood lancing, by quickly cooling the site of the injection immediately prior to the piercing of the skin. The technology is particularly useful for patients with diabetes who need to test blood-sugar levels or inject themselves regularly with insulin.
Sindolor had previously been in involved in advanced negotiations with a major pharmaceutical company to fully commercialize the painless injection technology.
"The company is extremely optimistic that we can bring our newly acquired pain reduction technologies to market, in addition to the market-tested life-saving technologies that SafeCode already offers," said Joel Klopfer, Chief Executive Officer of SafeCode Drug Technologies. "We are excited by the opportunities this technology presents to our shareholders, and we intend to keep providing updates on our business development activities."
About SafeCode Drug Technologies
SafeCode Drug Technologies is the developer of patent-pending technologies based on voice recognition for drug safety application.

(0)

(0)
---