$ASCC ASCC to Redefine Spirits Market MIRAMA


Post# of 380
Posted On: 04/14/2013 3:20:52 PM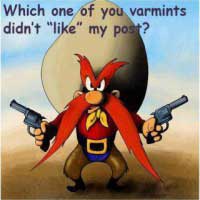 [b]$ASCC[/b] ASCC to Redefine Spirits Market
MIRAMAR BEACH, Fla., [b][color=blue]Apr 10, 2013[/color][/b] (BUSINESS WIRE) -- Even with two exciting new distilled spirits set to hit store shelves in a matter of months, the Aristocrat Group Corp. (OTCBB: ASCC) isn't settling for simply competing in the booming, $5.5 billion U.S. vodka market. The company intends to dominate the market with a defining innovation that will set spirits marketed by Luxuria Brands, ASCC's brand management division, apart from their rivals.
For now, ASCC remains tight-lipped on specifics. But company CEO Robert Federowicz is confident that the company's plan for success will be hailed by drinkers, mixologists and potential investors across the globe.
"We plan to deliver an irresistible product that will be noticed immediately and become a true sensation in the world of distilled spirits," Federowicz says. "We'll start with vodka, which is the hottest-selling spirit in the country. But this innovation can be applied to beverages from gin to rum and even whiskey.
"We can't wait for people to see it, try it and talk about it," he added.
ASCC plans to initially target the fast-growing super-premium vodka segment, which has risen 32 percent in the last two years to $1.2 billion, according to industry trade group the Distilled Spirits Council (DISCUS). ASCC's debut vodka will be distilled in the USA by Distilled Resources, Inc. (DRinc), which produces neutral spirits using quality ingredients including Idaho russet potatoes, organic grains and Idaho winter wheat.
ASCC sees vodka, America's best-selling spirit, as the key element to growing its brand management division, Luxuria Brands. The success of the endeavor will allow the company to compete in a highly profitable sector alongside Limited Brands, Inc. (NYSE: LTD), Proctor & Gamble (NYSE: PG), New York & Company, Inc. (NYSE: NWY) and Chico's FAS, Inc. (NYSE: CHS).
For more information on this initiative, please visit www.luxuriabrands.com/investors.html.
About the Aristocrat Group Corp.
Through its brand management division, Aristocrat Brands, the Aristocrat Group Corp. is on the path to becoming a provider of premiere luxury goods, including top-shelf distilled spirits. The company targeted the growing market for quality domestic liquor in order to deliver maximum returns to our shareholders.
The Aristocrat Group Corp. is also exploring smart growth initiatives to position itself as the premier resource for women's lifestyle products and services, including motherhood resources. For more information, please visit www.aristocratgroupcorp.com.

(0)

(0)
---