__(((((((((((((((( TE$T YOUR STOCK )))))))))))))))


Post# of 263
Posted On: 04/10/2013 8:28:51 AM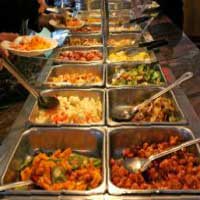 __(((((((((((((((( TE$T YOUR STOCK )))))))))))))))___________
LAST WEEK I ASKED PEOPLE TO SEND ME A STOCK THAT MATCHED DD AND
WAS A S.E.C. FILER, I WAS SENT OVER 50 STOCKS THAT WERE HYPED TRASH,  
mergers and acquisitions COMING SOON!
Citadel EFT, Inc. (OTCQB: CDFT) CEO Gary DeRoos is pleased to announce that he will be retiring 117,000,000 of his 168,000,000 common securities effective May 13th, 2013. This is two days prior to when Citadel EFT is due to post its second quarter results . The retirement of these securities on that date will effectively bring the Issued Capital to approximately 116 million shares.
Gary DeRoos, CEO, Citadel EFT, states, "We have retired significant amounts of compensation securities back into treasury, and the last responsibility was to retire 70% of my holdings. I will be in discussion with our other preferred stockholders who own the balance of the common to suggest retiring more of the common, so that we can bring our market capitalization more in line with the equity we are building on the balance sheet.
Zero Debt
Over 3,000,000 in Net Equity
Revenue Generation Business, $450k per annum
$250,000 in dividends paid to Gary DeRoos, Series A
Continued growth in sales of credit card processing business
The company has CASH, no going concern
It's adding more value on the balance sheet from Q to Q
It's retired it's Professional Contracts,
Management has removed all of its compensation securities
Management now intends to lower its Issued Capital
The Market Cap of the Company is way under value
Management has met with AMEX people, PRE approved
Company float has remained at 65,000,000, no new issuances
The Company does not pay or sanction paid for promo
The Company is a OTCQB, not a pink sheet company
The Company is an a SEC filer, it's information is audited
The Company hires independent evaluators to buy assets
The Company is building a board with pedigree
The Company has been honest, every time it retired stock
The Company has made itself available to answer inquiries
The Company has done conference calls using a shareholder
The stock has come from .0011 to a high of .027 cents
The stock has traded in the penny range for the last month
The stock has been oversold, more than the size of the float
The longs are not budging from their positions
He further states, "We are extremely pleased with the improvements we are making to our balance sheet. We expect, in the next two quarters, to improve our cash position and our overall net stock holders equity. We have retired all compensation securities to management, and lowering the Issued Capital was always part of our agenda. The significance of choosing May 13th as the effective date is that it is before our second quarter results are due to be posted. And we have indicated in a previous press release that we would lower the issued capital before Q2 was posted. We are meeting that obligation, and look forward to any shareholder inquiries on the matter."   CEO  GARY 714-423-0701

(0)

(0)
---
Follow me to the TRII board, 20 bagger by XMAS
BRAND NEW MILL READY TO CHEW!
Cash-Flow Positive in less than Two Q's