$NORX Yesterday's News Norstra Appoints Operator


Post# of 380
Posted On: 04/09/2013 9:03:26 AM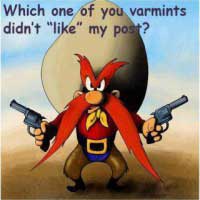 [b]$NORX[/b] Yesterday's News Norstra Appoints Operator for 3 Bakken Wells
SOUTHLAKE, Texas, Apr 08, 2013 (GLOBE NEWSWIRE via COMTEX) -- NORSTRA ENERGY INC. (OTCQB:NORX) (OTCBB:NORX) ("Norstra" or the "Company") is announcing that it has appointed an operator for the South Sun River Project in Montana. Mr. Landry signed the industry standard A.A.P.I Form 610 - 1982 Operating Agreement with Summit West Oil, LLC, who was chosen to be the operator for the first 3 wells. This operating agreement outlines in detail operations and also includes accounting procedures for joint operations.
"We are very pleased to secure the services of Summit West Oil, LLC," stated Mr. Landry. "Summit West is an experienced operator, with great industry connections and a very good reputation with the authorities in Montana. Summit West was the operator for 3 wells in Montana in 2012, completed them in a timely fashion, within the AFE budget and created very good relationships with the Montana Board of Oil & Gas. Our new operator will have all necessary bonds and insurance coverage in place to execute the drilling program."
Norstra instructed Summit West Oil, LLC to create an AFE (Application for Expenditure) for the first Bakken well on the South Sun River Project. This AFE will outline in detail the projected costs for drilling and completion of the first well. Summit West will also secure key sub-contractors for the drilling program. These sub-contractors are mainly the drilling contractor, horizontal drilling contractor and fracking company. The Company expects the AFE with firm bids to be in place within 4 weeks. During that time Mr. Landry and his technical advisory team will determine the first drill location based on the available technical data including seismic lines. After review of the previously available seismic lines and after discussions with our geophysical consultants, Norstra already ordered the first targeted seismic data on the prospect. After Norstra and its geophysicist determine the first drill location, a surveyor will be engaged to stake the location and Norstra will design the drilling pad and start the permitting process. Under Montana law a permit has to be advertised for 10 days and could be issued shortly after.
About Norstra Energy Inc.
Norstra Energy Inc. is a U.S.-based oil and gas exploration company with interests in over 10,000 acres of prime Bakken formation land in Montana. The company is targeting the South Sun River Prospect for a Bakken drilling program proving the prospect up from exploration to production.

(0)

(0)
---