FOR IMMEDIATE RELEASE 2013-41 Washington, D.C.


Post# of 267
Posted On: 04/06/2013 6:55:05 PM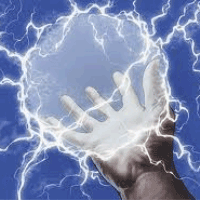 FOR IMMEDIATE RELEASE
2013-41
Washington, D.C., March 15, 2013 — The Securities and Exchange Commission today announced that Stamford, Conn.-based hedge fund advisory firm CR Intrinsic Investors has agreed to pay more than $600 million to settle SEC charges that it participated in an insider trading scheme involving a clinical trial for an Alzheimer's drug being jointly developed by two pharmaceutical companies.
Additional Materials
SEC Complaint
Infographic Chart
The SEC charged CR Intrinsic with insider trading in November 2012, alleging that one of the firm's portfolio managers Mathew Martoma illegally obtained confidential details about the clinical trial from Dr. Sidney Gilman, who was selected by the pharmaceutical companies — Elan Corporation and Wyeth — to present the final drug trial results to the public.
The settlement filed today in federal court in Manhattan is the largest ever in an insider trading case, requiring CR Intrinsic — an affiliate of S.A.C. Capital Advisors — to pay $274,972,541 in disgorgement, $51,802,381.22 in prejudgment interest, and a $274,972,541 penalty.
"The historic monetary sanctions against CR Intrinsic and its affiliates are sharp warning that the SEC will hold hedge fund advisory firms and their funds accountable when employees break the law to benefit the firm," said George S. Canellos, Acting Director of the SEC's Division of Enforcement.
Sanjay Wadhwa, Senior Associate Director of the SEC's New York Regional Office, added, "A robust culture of compliance and zero tolerance toward employee misconduct can help other firms avoid the severe financial consequences that CR Intrinsic is facing for its misconduct."
The SEC's complaint against CR Intrinsic, Martoma, and Dr. Gilman alleged that during phone calls arranged by a New York-based expert network firm for which Dr. Gilman moonlighted as a medical consultant, he tipped Martoma with safety data and eventually details about negative results in the trial about two weeks before they were made public in July 2008. Martoma and CR Intrinsic then caused several hedge funds to sell more than $960 million in Elan and Wyeth securities in a little more than a week.
In an amended complaint filed today, the SEC added S.A.C. Capital Advisors and four hedge funds managed by CR Intrinsic and S.A.C. Capital as relief defendants because they each received ill-gotten gains from the insider trading scheme. These ill-gotten gains are comprised of profits and avoided losses resulting from trades placed in the hedge fund portfolios that CR Intrinsic and S.A.C. Capital managed, and include fees that S.A.C. Capital received as a result of these ill-gotten gains.
The settlement is subject to the approval of Judge Victor Marrero of the U.S. District Court for the Southern District of New York. The settlement would resolve the SEC's charges against CR Intrinsic and the relief defendants relating to the trades in the securities of Elan and Wyeth between July 21 and July 30, 2008. The settling parties neither admit nor deny the charges. The settlement does not resolve the charges against Martoma, whose case continues in litigation. The court previously entered a consent judgment against Dr. Gilman requiring him to pay disgorgement and prejudgment interest, and permanently enjoining him from further violations of the anti-fraud provisions of the federal securities laws.
The SEC's investigation, which is continuing, has been conducted by Charles D. Riely and Amelia A. Cottrell of the SEC's Market Abuse Unit in New York, and Matthew J. Watkins and Neil Hendelman of the New York Regional Office. The case has been supervised by Sanjay Wadhwa. The SEC appreciates the assistance of the U.S. Attorney's Office for the Southern District of New York, the Federal Bureau of Investigation, and the Financial Industry Regulatory Authority (FINRA).
# # #
View More

(0)

(0)
---