$DCGD .025 Discovery Gold Consulting Geologists


Post# of 107
Posted On: 04/01/2013 9:35:34 PM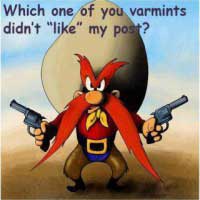 [b]$DCGD[/b] .025 Discovery Gold Consulting Geologists CME Complete Site Reconnaissance and Initial Rock Sampling
DENVER, [b][color=blue]Jan. 30, 2013[/color][/b] /PRNewswire via COMTEX/ -- Discovery Gold Corporation (OTCQB: DCGD) ("Discovery Gold" or the "Company") is pleased to announce that CME & Co Enterprises Inc. ("CME"), geological consultants for its Edum Banso Gold Project in Ghana, have completed initial site reconnaissance, conducted meetings with relevant surface rights holders, and collected additional samples of rock outcrops and subcrops from high priority targets on the property.
Discovery Gold's President, Steven Flechner stated, "As previously indicated, these targets appear to have similar geology to producing mines and recent gold discoveries in the district. While the rock samples have been sent to an accredited laboratory for assaying, CME has begun work on historic data research and compilation for an updated technical report to incorporate topographic and other available data."
Mr. Flechner went on to say, "CME's extensive exploration experience and reputation as gold-finders in Ghana will continue to be of benefit as the Edum Banso project moves forward. Discovery Gold anticipates following up rock sample assay results and CME's technical report (late February) with a detailed soil sampling and trenching program in order to identify and then actively pursue gold targets for drilling, subject to timely financing."
About Discovery Gold Corporation
Discovery Gold Corporation is an emerging U.S. based mineral exploration company. The Company's wholly-owned subsidiary, Discovery Gold Ghana Limited, currently holds a 95% interest in the option of the exclusive rights to explore the Edum Banso Gold Project within the historic and prolific gold producing Ashanti Gold Belt in Ghana.
For further information regarding Discovery Gold Corporation, contact:
LiveCall Investor RelationsToll-free: (855) 490-9700 E-mail: DCGD@livecallir.comWebsite: www.discoverygold.com

(0)

(0)
---