Study Finds DNA Loops in Brain Tumors in Kids Ampl


Post# of 268
Posted On: 11/21/2023 5:11:39 PM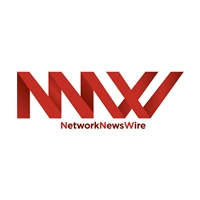 Study Finds DNA Loops in Brain Tumors in Kids Amplify Relapse Risk
Medulloblastoma is a rare type of brain tumor that is primarily found in children. It is estimated that about 350 cases of this illness are diagnosed annually. This cancer often resists treatment, which involves a combination of radiation, surgery and chemotherapy. This, combined with the disease's various subtypes, has made it harder for scientists to develop new therapies.
Now, new research has discovered that medulloblastoma patients with tumors that contain circular extrachromosomal DNA have a heightened risk of relapse and mortality.
For their research, the scientists compiled a database of patients with medulloblastoma using data from patients diagnosed at Rady's Children's Hospital and the public. They then analyzed the data, placing emphasis on circular extrachromosomal DNA. Circular extrachromosomal DNA are circular pieces of DNA found outside regular chromosomes. They contain copies of genes that cause cancer, with researchers observing their presence in a number of cancers.
The researchers used computational tools to detect extrachromosomal DNA in patient tumors, determining that the 18% who had extrachromosomal DNA were two times as likely to relapse and three times as likely to die within five years of their diagnosis. The researchers then conducted an analysis of individual tumors, determining that even within one tumor, the extrachromosomal DNA present in individual cells greatly varied, both with regard to quantity and type.
The study's senior author, Professor Lukas Chavez, stated that there were few effective treatments available for medulloblastoma, noting that most therapies carried significant risks of secondary cancers or brain damage. In the report, Chavez explained that fragments of extrachromosomal DNA were unique to cancer cells and understanding why and how they formed while also discovering ways to target them therapeutically was an objective for scientists conducting research on different types of cancer.
He then noted that the variety of the fragments in different cells in a single tumor could help explain why medulloblastoma could evolve to resist treatment. In his conclusion, Chavez highlighted the need for new treatments that reduced unwanted side effects, observing that there was still plenty that researchers needed to learn and understand when it came to what drove medulloblastoma at the molecular level.
The study's findings will lay the foundation for studies that could help develop new treatments for this aggressive pediatric brain cancer. The findings were reported in "Nature Genetics."
Other researchers involved in the study include Owen S. Chapman, Sunita Sridhar, Jens Luebeck, Ivy Tsz-Lo Wong, Shanqing Wang, Deobrat Dixit, Gino Prasad, Meghana S. Pagadala, Utkrisht Rajkumar, Jon D. Larson, Miriam Adam, Britney Jiayu He, Ling Morgan, King L. Hung, Siavash R. Dehkordi, Joshua T. Lange and Sahaana Chandran, among many others.
As it gets easier to predict and detect the recurrence of pediatric brain tumors, the drugs being developed by various enterprises such as CNS Pharmaceuticals Inc. (NASDAQ: CNSP) could have a greater chance of arresting the progression of the detected tumors before patients' prognosis gets grave.
NOTE TO INVESTORS: The latest news and updates relating to CNS Pharmaceuticals Inc. (NASDAQ: CNSP) are available in the company's newsroom at
https://ibn.fm/CNSP
Please see full terms of use and disclaimers on the BioMedWire website applicable to all content provided by BMW, wherever published or re-published:
http://BMW.fm/Disclaimer

(0)

(0)
CNS Pharmaceuticals Inc. (CNSP) Stock Research Links



---