420 with CNW — Survey Shows Growing Investor Int


Post# of 7
Posted On: 11/20/2023 6:08:19 PM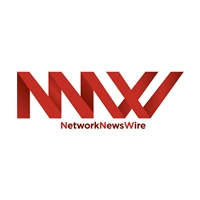 420 with CNW — Survey Shows Growing Investor Interest in Cannabis MSOs
A recent survey indicates a growing optimism among institutional investors towards U.S. marijuana multistate operators (MSOs). Conducted by Calgary-based ATB Capital Markets, the survey involved 23 institutional investors, primarily hedge funds.
Frederico Gomes, the lead author of the report and a marijuana equity analyst, highlighted the increased bullish sentiment among investors, driven primarily by the potential rescheduling of marijuana by the federal government. The survey reveals that about 61% of respondents believe U.S. marijuana MSOs will outperform the S&P 500 in the next year. However, despite this positive sentiment, Gomes notes that the capital influx has not yet aligned with the bullish outlook from an institutional perspective.
The likelihood of the U.S. government rescheduling cannabis from Schedule 1 to 3 within the next 18 months was perceived as 75% by the surveyed investors. Yet, the majority of them reported either no change or reduced exposure to MSOs in the past six months. This indicates a cautious approach, possibly due to past regulatory uncertainties.
Investors expressed a 50% probability of Congress passing the SAFER Banking Act, legislation facilitating financial institutions to serve state-legal marijuana businesses without federal repercussions. This uncertainty is attributed to past failures in marijuana banking reform legislation and political ambiguities surrounding the new GOP speaker of the U.S. House of Representatives, Mike Johnson.
ATB sought to understand the factors influencing investors' willingness to invest more in MSOs. Cannabis rescheduling emerged as the top priority for nearly 61% of respondents. On the other hand, the possibility of more MSO stock listings on the Toronto Stock Exchange (TSE) was deemed to be the least significant element.
Regarding capital allocation preferences, investors indicated a preference for MSOs to prioritize deleveraging and debt repayment, with organic growth being the second-most desired behavior. Mergers and acquisitions were not favored, and share repurchases ranked as the least-desired way for MSOs to allocate capital.
While investors displayed increased bullishness towards U.S. MSOs, their outlook on Canadian licensed retailers and producers was less optimistic, with 60% expecting underperformance compared to the S&P 500. The negative sentiment in Canada is attributed to poor operating results and shareholder dilution.
Interestingly, the survey revealed that only 52% of investors expressed interest in Canadian marijuana retailers and producers. This disparity can point to a possible acquisition opportunity for investors who are not conventional thinkers in the Canadian marijuana market.
Gomes noted that investors are wary due to past setbacks and are waiting for signs of improvement in terms of profitability and sustainable operations. The report notes that achieving sustainable profitability and positive free cash flow is seen as the most crucial factor, followed by a reduction in excise taxes.
As the policy direction of the United States becomes more clear after the U.S. Drug Enforcement Administration releases its rulemaking recommendation, cannabis companies such as Curaleaf Holdings Inc. (CSE: CURA) (OTCQX: CURLF) may attract more investor interest.
Please see full terms of use and disclaimers on the CannabisNewsWire website applicable to all content provided by CNW420, wherever published or re-published:
http://CNW.fm/Disclaimer

(0)

(0)
Curaleaf Hldgs Inc. (CURLF) Stock Research Links



---