Study Shows Patients Afflicted by Inflammatory Art


Post# of 167
Posted On: 11/20/2023 6:05:51 PM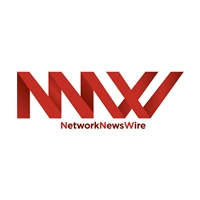 Study Shows Patients Afflicted by Inflammatory Arthritis Face Numerous Mental Challenges at Work

A new study has found that individuals with inflammatory arthritis are plagued with psychological challenges that make it hard for them to maintain employment. The study, conducted by the Hospital for Special Surgery, was recently presented at the American College of Rheumatology Convergence 2023.
One of the researchers involved in the study, Joan Westreich, stated that research had indicated that individuals suffering from inflammatory arthritis had a heightened risk for work disability, which could greatly impact their lives. Westreich also that within a decade of diagnosis, about 40% of those living with this condition wouldn't be able to work.
While prior research on the condition had focused on addressing challenges in maintaining employment and barriers, this new study focused on the psychological experience of working while living with the challenges of this illness. For their study, researchers used data collected by a clinical social work researcher who carried out interviews between March 2021–March 2022. All interviews involved patients aged 18 years and older who were either employed at the time of the interview or had worked in the last five years. The interviews all averaged an hour and were carried out via Zoom.
The researchers put together a preliminary analysis of interviews of ethnically and racially diverse participants, noting that the majority of the respondents were female with conditions such as spondyloarthritis, psoriatic arthritis and rheumatoid arthritis. They observed a number of themes that were linked to the impact of inflammatory arthritis on employment, including the following:
- challenges to pride and identity
- internalized ableism as well as shame
- financial security
- mental health impact
- managing perceptions
- professional/personal support
The research findings show important psychosocial areas to focus on during a comprehensive health assessment of individuals with inflammatory arthritis. Westreich noted that better understanding patient experiences would allow healthcare teams to offer interventions that could better meet their needs. In the report, Westreich also highlighted the need for rheumatologists to collaborate with other disciplines to support patients who want to maintain healthy employment.
Theodore R. Fields, a rheumatologist at the Hospital for Special Surgery, stated that the research also underscored the need for patients with inflammatory arthritis to receive education on how they could navigate their employment situations. For instance, he noted, patients could be unaware of accommodations that their employer was required to make legally. Having this knowledge, Fields added, could lead to major gains for individuals with inflammatory arthritis.
The treatments commercialized by companies such as SOHM Inc. (OTC: SHMN) targeting arthritis can help to relieve the physical symptoms as solutions are found for the mental-health side of this condition.
NOTE TO INVESTORS: The latest news and updates relating to SOHM Inc. (OTC: SHMN) are available in the company's newsroom at
https://ibn.fm/SHMN
Please see full terms of use and disclaimers on the BioMedWire website applicable to all content provided by BMW, wherever published or re-published:
http://BMW.fm/Disclaimer

(0)

(0)
SOHM Inc. (SHMN) Stock Research Links



---