Western Producers of Rare Earths Seek Premium Pric


Post# of 244
Posted On: 11/20/2023 6:02:51 PM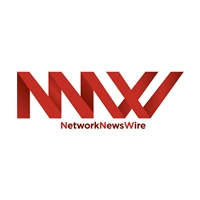 Western Producers of Rare Earths Seek Premium Prices to Counter China's Dominance
A handful of Western critical-mineral explorers are looking to command premium prices for metals that will be key to the green-energy transition in exchange for ridding western countries of their reliance on China in the rare-earth metal segment. China is a key player in this sector and controls roughly 95% of the supply and production of all rare-earth metals, granting it a monopoly in an industry with significant strategic value.
With tensions between China and western countries rising, and China using its monopoly to dictate prices as well as control export to stir conflict among end users, these countries are keen on reducing their reliance on China. Some Australian, Canadian and German critical-mineral explorers are willing to pay premium prices if it allows them to shift away from China and move the supply chain to market-determined prices.
Companies such as Ionic Rare Earths in Australia and TSX-listed Aclara Resources are working on plans that could achieve this feat, company officials say. Sources familiar with the matter also reported that Neo Performance Materials from Canada and German miner Vacuumschmelze are discussing similar plans.
Aclara Resources is currently developing a heavy-rare-earth project in Chile that could increase rare-earth mineral supplies from the west and reduce the need for Chinese imports. CEO Ramon Barua notes that China's control of strategic minerals has escalated, and it is no surprise that the economic powerhouse has already cornered the rare-earths supply chain. Aclara is planning to mine dysprosium, a heavy-rare-earth metal that has applications in the nuclear industry; the company is also holding discussions with original equipment manufacturers (OEMs) regarding a long-term offtake deal with premium pricing.
News of these plans comes shortly after the G7 countries moved to incentivize miners and automakers to produce or buy critical minerals locally or from friendly countries.
While many western countries have been wary of China's monopoly in various critical industries for years, escalating tensions between China, the west and western-allied nations have put the integrity of the supply chain into question. For instance, China recently restricted the export of germanium and graphite, leading many western players to doubt the reliability of the Chinese supply chain, especially now that the West is starting to transition to a green economy.
These plans would result in mines, OEMs and automakers leveraging raw materials sourced from local sources or friendly nations with the expectation that end consumers pay a premium for their products. While this would undoubtedly result in higher product prices, it would likely fortify the rare-earth-metals sector and the numerous critical industries it supports.
Even without an assurance of premium prices, rare-metals companies such as Ucore Rare Metals Inc. (TSX.V: UCU) (OTCQX: UURAF) are already focused on producing these metals so that North American entities needing them can have a source close to home.
NOTE TO INVESTORS: The latest news and updates relating to Ucore Rare Metals Inc. (TSX.V: UCU) (OTCQX: UURAF) are available in the company's newsroom at
http://ibn.fm/UURAF
Please see full terms of use and disclaimers on the MiningNewsWire website applicable to all content provided by MNW, wherever published or re-published:
https://www.MiningNewsWire.com/Disclaimer

(0)

(0)
Ucore Rare Metals Inc. (UURAF) Stock Research Links



---