May I change the argument? The strategy that I hav


Post# of 139439
Posted On: 11/20/2023 1:56:09 PM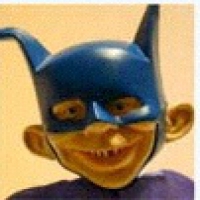 May I change the argument? The strategy that I have believed CYDY and other small biotechs SHOULD have pursued is: seek approval outside the U.S.

Anavex (AVXL) is now getting set to apply for approval in the EU for their novel Alzheimer's drug, which is NOT one of the failed amyloid-theory drugs.

The Alzheimer's drugs approved in the U.S., which seem not to do much, but can cause brain bleeds and death, cost around $200k/year.

Just imagine if someone applied for approval for a much cheaper drug that actually helps, and has only minimal side effects? My goodness, Big Pharma's profits might evaporate, and FDA people wouldn't get highly-paid jobs with them when they leave the FDA.

I wish that CYDY had followed this pathway -- apply for approval in the EU and other places, and then, when the drug is approved elsewhere, it's awfully hard for the FDA NOT to approve it.

Of course Nader torpedoed us when he opened his big mouth about the Philippines BEFORE the contract was signed. Had we gotten approval there, we would be in a far different condition now.

(7)

(0)
CytoDyn Inc (CYDY) Stock Research Links



---