The Patent News...? Here we go! Recent press relea


Post# of 1037
Posted On: 11/20/2023 9:40:25 AM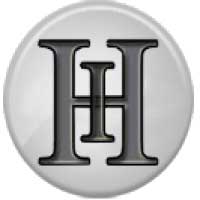 The Patent News...? Here we go! Recent press release; Today the Company announced it has engaged Barnes & Thornburg, LLP, to begin work on creating a patent portfolio strategy. Steve Reinharz, CEO and founder of AITX, together with Ioan Pop, RAD's VP of Research & Development, noted how the Company had identified over 80 innovations that need patent investigation.

These innovations encompass innovations in hardware and software and will contribute to AITX's position as a forerunner in the AI-driven mobile and stationary security and safety solutions sector.

The patent portfolio strategy work is expected to take a few months although preliminary patents could be filed earlier. The ultimate goal is to protect the Company's inventions, reinforce its market presence and potentially enhance shareholder value through a fortified IP catalog. This move aligns with the Company's long-term growth strategy, which prioritizes sustainable development and market leadership in AI and robotics.



(0)

(0)
Artificial Intelligence Technology Solutions Inc. (AITX) Stock Research Links



---
Robert